1870s construction - arched rods at column
1870s construction - arched rods at column
Renovating an 1870s era building. The beam on the right is severely deflected, more than 4" and needs reinforcement. The roof joists are face nailed to the beam so options are limited to the bottom of the beam. I'm thinking a new steel beam to carry all the load and assume the deflected wood beam does nothing. We would need to shim to the bottom of the wood beam to get as much bearing as possible. I don't think jacking it up is an option.
Question is, what does everyone think about the arched rods at the column. Do you think they serve a structural purpose, some type of knee-brace? Architectural?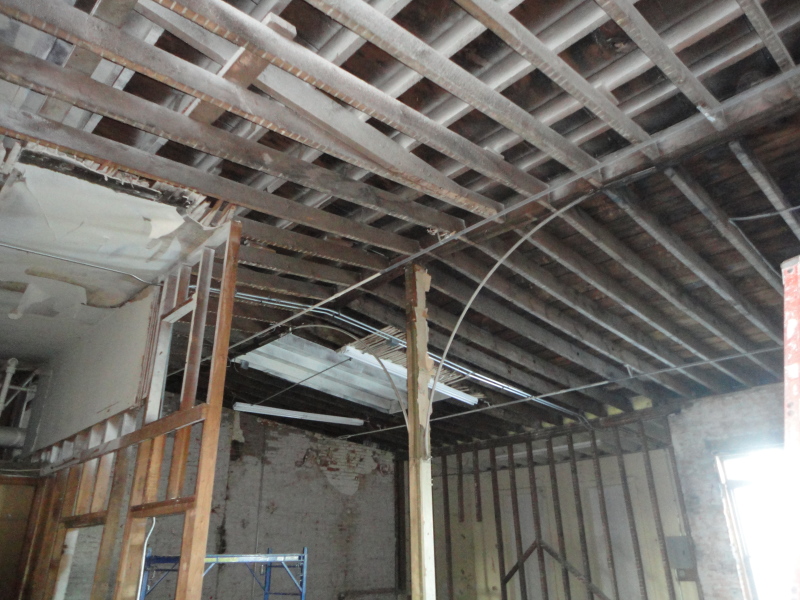 Unfortunately, there are no interior photos of the original construction.
Did I mention historic tax credits are involved? Mercifully they are putting back a gyp ceiling.
Looking forward to hearing your thoughts.
-S