Help cutting SS 10mm - 3 kw Rofin Laser (New to the Laser World)
Help cutting SS 10mm - 3 kw Rofin Laser (New to the Laser World)
Hello Laser community,

I'm a new-born graduated Mechanical Engineer, with two years in HVAC industry and now i've been challenged in a different but attractive world of manufactaring equipments to HVAC.
Well as you can see I'm new to this World, and I'm trying to find my way around the path of the Laser cutting mechanism.
Its hard to me to understand every parameter and how they interact with each other. So I'm here to ask for your help in this case.
I'm trying to cut SS 10mm thick, with a 3kw fiber laser from ROFIN. The head Laser is a Precitec ProCutter with a 200mm Focal Lens.
I already did some changes with the gas pressure and with velocity and even the nozzle diameter, but the "best" result is the one I will show you in the pictures.
Now I will show you some photos of the "quality" (yes "quality", because its look like it appeared from the darkest sea with tons of sea grass attached

).
Bottom of the cut (Sea-grass) -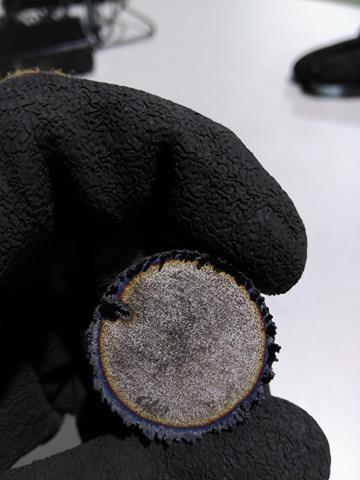 Pierce (kind of good)-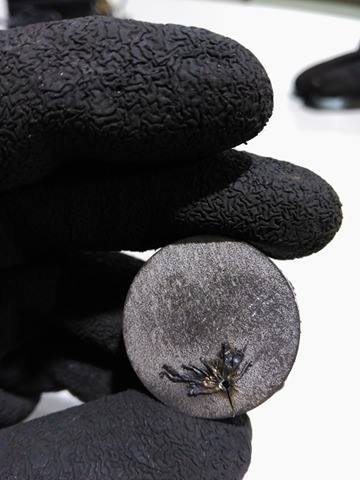 Cut "Quality" -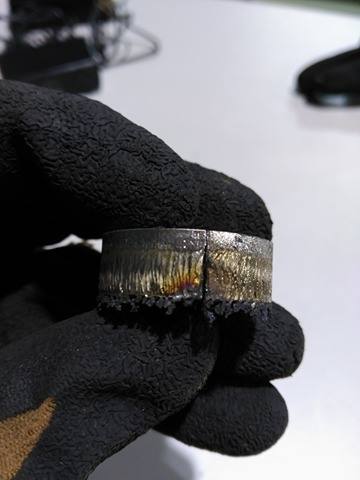 Table Parameters: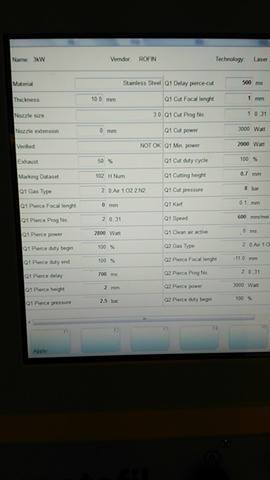 With this, what you think I can do to have a good cut?
By the way, with this table parameters I've tried to cut a square and i couldn't , just a solid big

.
Well thank you for reading, and hoping for awesome help