Pressure compensator
Pressure compensator
Hi,
I was looking on the modular pressure compensator datasheet and on the bottom of the page there is: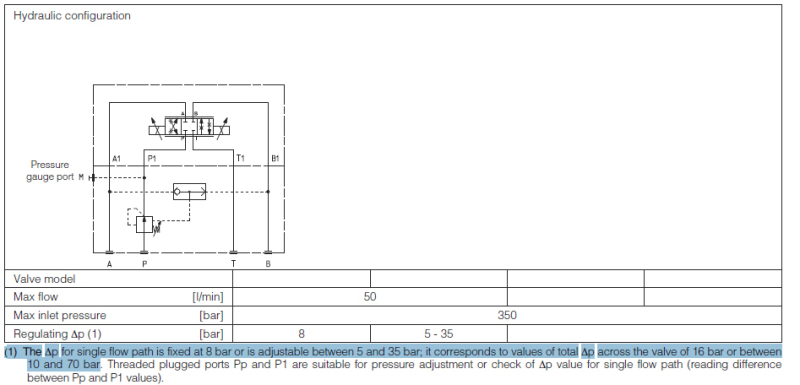 Could anyone explain me why pressure compensator adjustable between 5 and 35 bar corresponds to values between 10 and 70 bar of total ΔP across the valve ??????
When I bought this valve I thought my range will be 5-35 ΔP. As I checked it on my hydraulic test station minimum pressure difference which I can adjust is 10 bar.
Thanks,
David