Torque generated by hub deformation
Torque generated by hub deformation
hi,
i would to create an hub able to brake a shaft using oil pressure. I put under pressure, the hub deforms itself and i obtain a torque on the inner shaft.
i will take an H6/g5 tolerance and i would to know how to calculate the torque.
with Ansys i obtained a deformation trace: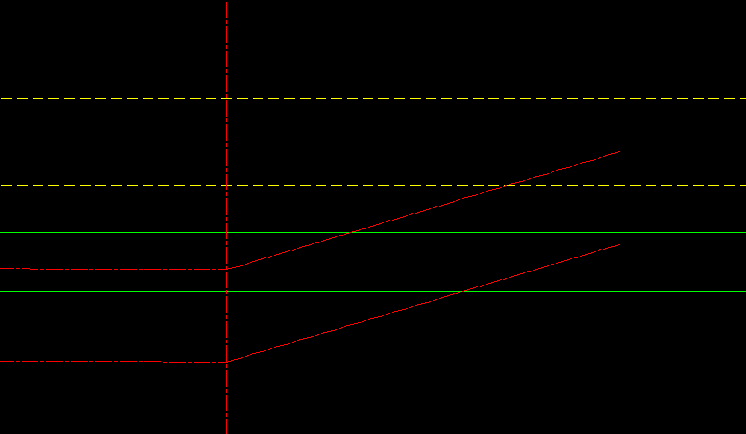 .
In yellow the hub tolerance space, in green the shaft tolerance space and in red the warped hub shape
I obtain an interference of 9 µm over 5 mm. using classical formulae for finding pressure and torque i obtained a very little value: ~4Nm


what procedure should i use in your opinion?