Precast Concrete Column "Deformity"
Precast Concrete Column "Deformity"
Hi Structural Sleuths,
Do you have any good suggestions as to what is going on with this column: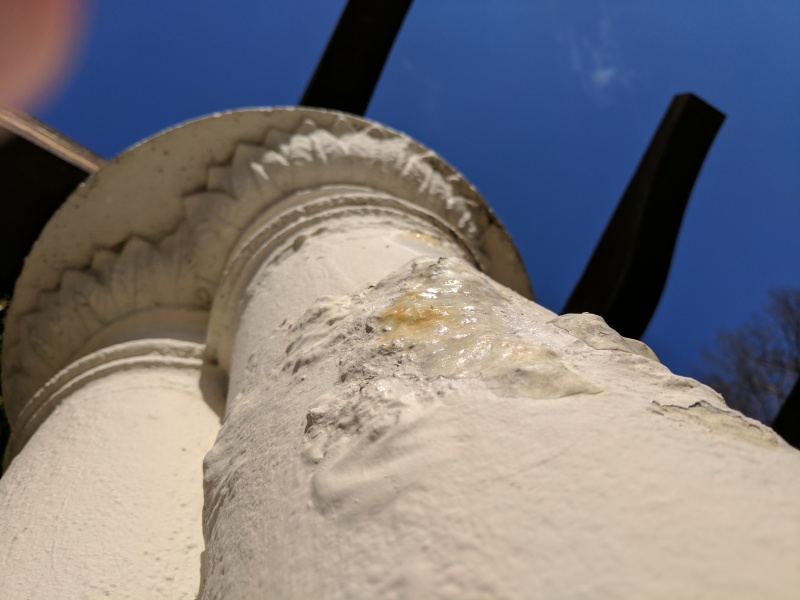 For reference, the column is approx. 7" in diameter and is one of three interconnected columns with shared bases and caps. The "tumor" is hard to the touch, so it is not just paint blisters. The wet sheen is from water pushed out of a paint blister above. The rust stain seems to indicate that the reinforcement is failing, but I have never seen concrete bulge out like this. I am used to seeing concrete spall off due to swelling rebar.