Dynamic Reference Visualization Trouble
Dynamic Reference Visualization Trouble
SOLIDWORKS 2017 includes the dynamic reference visualization feature (
http://help.solidworks.com/2017/English/WhatsNew/c...
).
Unfortunately, I am unable to see these arrows regardless of being enabled in the design tree.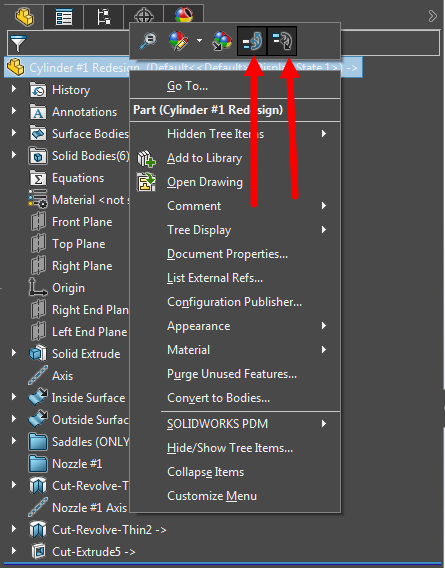 I thought the file was bugged but opening the same file on another computer produced the arrows as expected. I am running Windows 7 and the test computer is a Windows 10 machine. Both computers are running SOLIDWORKS 2017 SP 1.0.
I have done the following to no avail:
uninstall/reinstall
checked to ensure dynamic reference visualizations is turned on for the part template
Tools>>"Save/Restore Settings" to copy SOLIDWORKS settings from working computer to local computer
After scouring the internet, I am out of ideas.