Another casting failure
Another casting failure
Continuing from this thread:
http://www.eng-tips.com/viewthread.cfm?qid=418786
Taking the sound advice & opening a new thread as it's a different part.
This casting failed over the holiday break.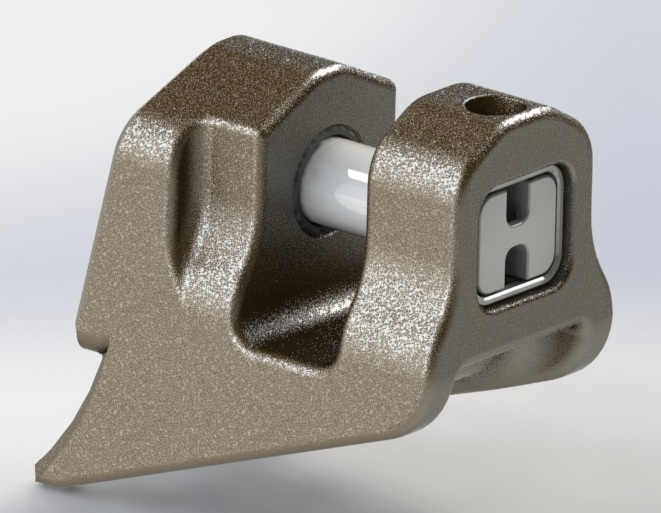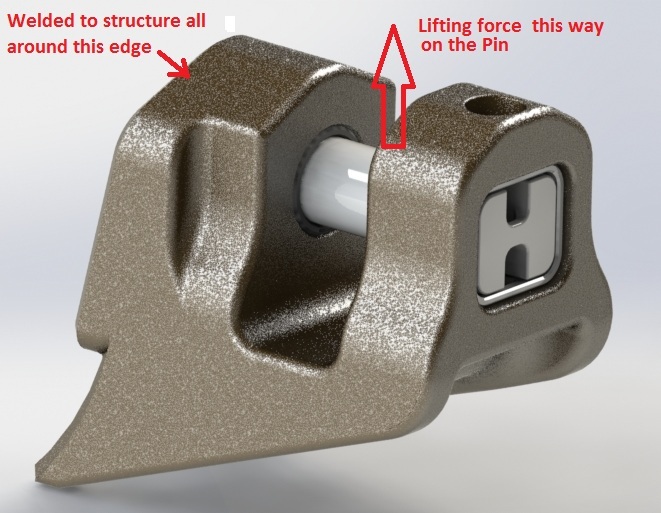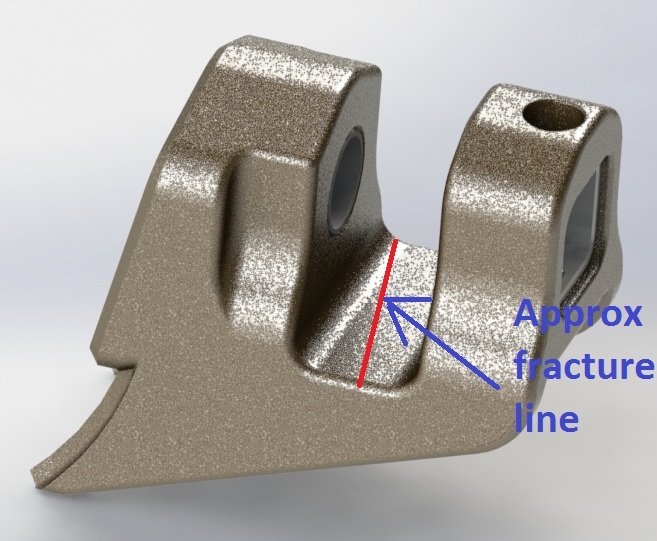 Here are the shots of fracture surface: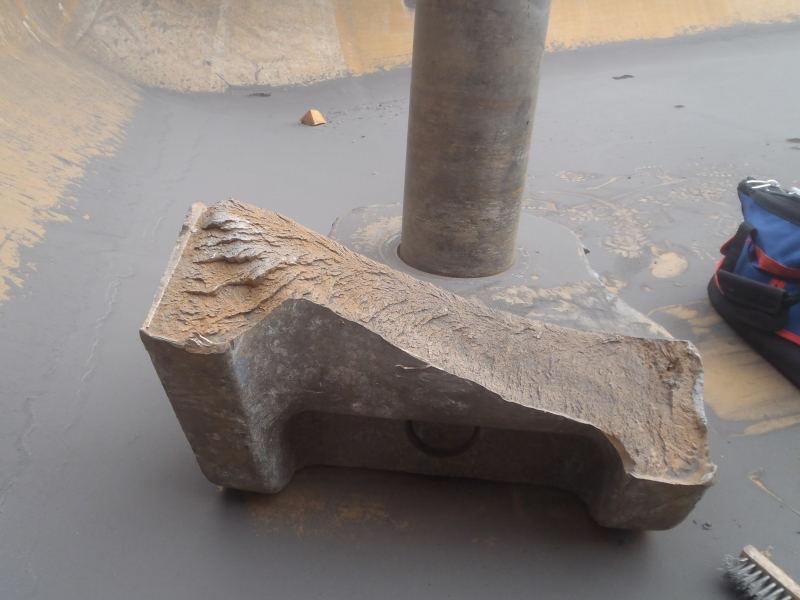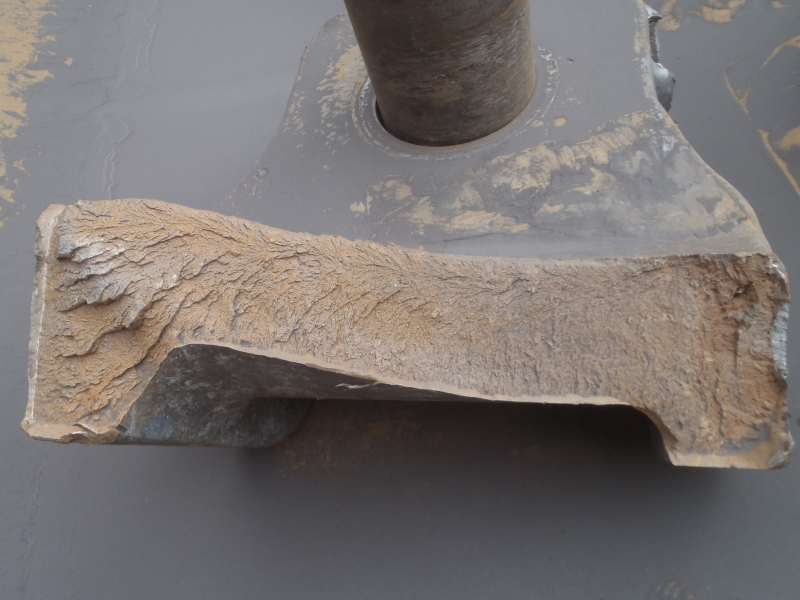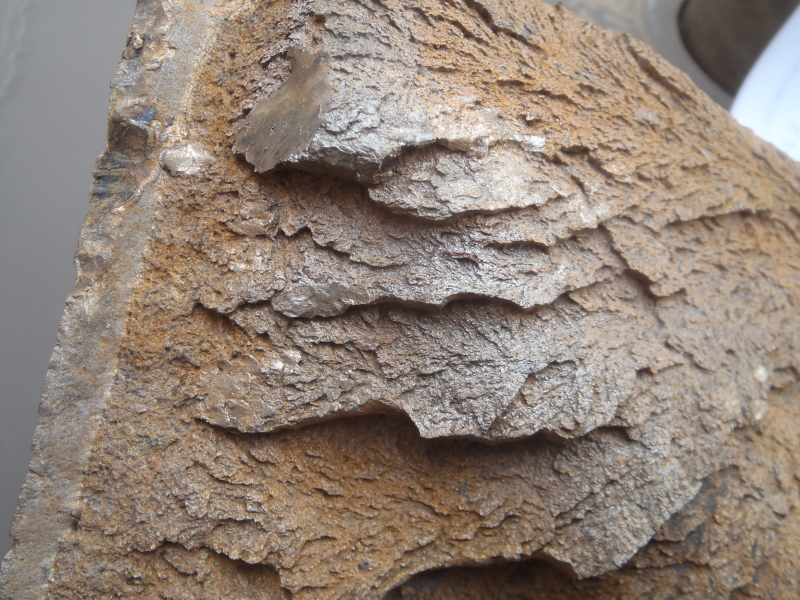 All these ridges and facets, does this look like "rock candy" fracture? I'm thinking of asking for Al and Boron content tests.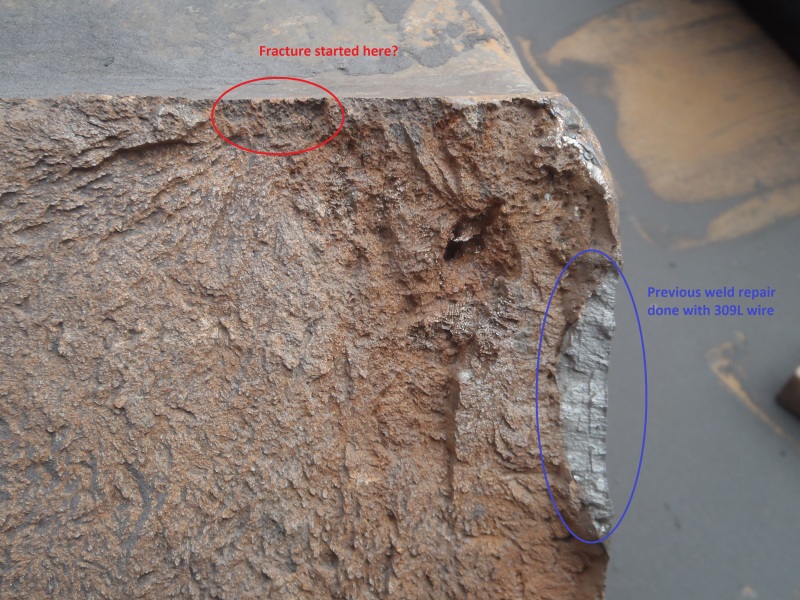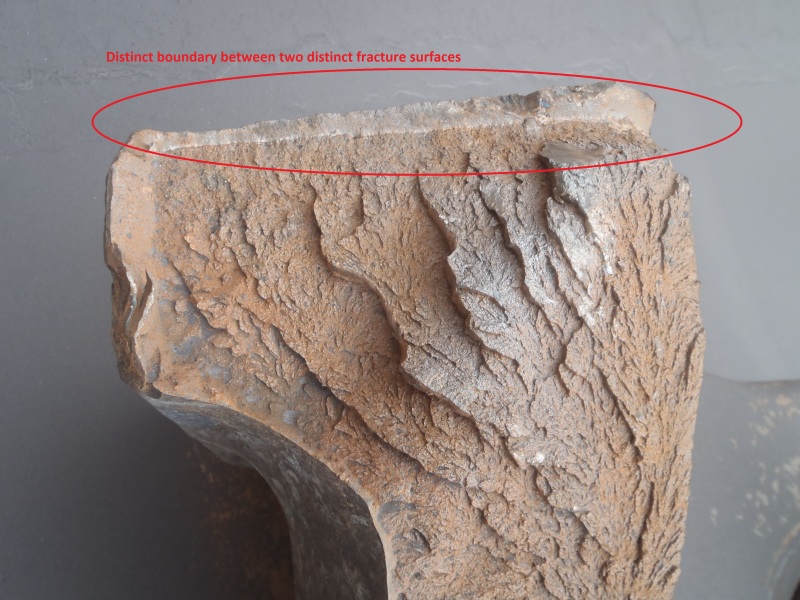 Why is there this different layer on the outside?? Brittle fracture inside then ductile failure on this shinier layer??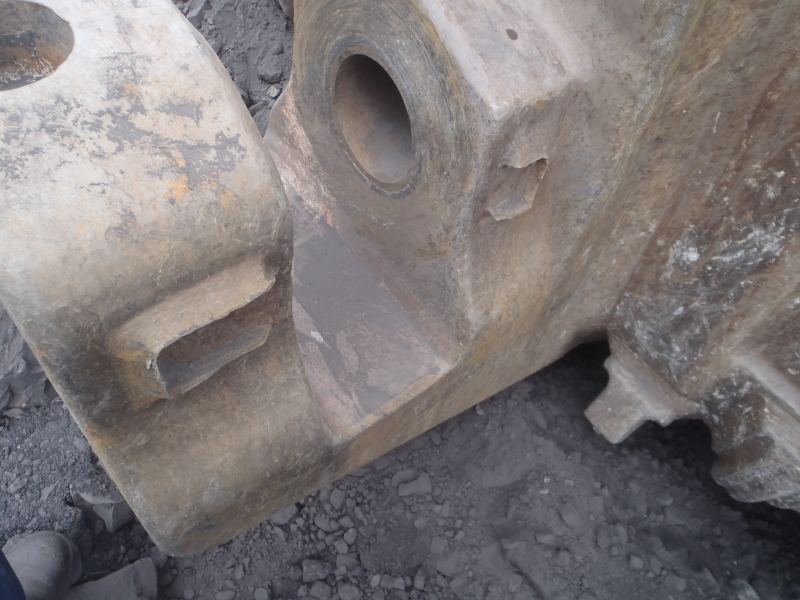 Other side survived.
The casting will be in town from the site next week, trying to get my head around & see if there's any obvious hint what happened here.
Thanks for looking & your comments highly appreciated.