Pleas help me: Error ID 639 Error in Input Consistency (In Radioss Tutorial : RD-3560 Bottle Drop)
Pleas help me: Error ID 639 Error in Input Consistency (In Radioss Tutorial : RD-3560 Bottle Drop)
Hi Friends,
I am Tuan from Vietnam. I a newer to Hyperworks. Currently, I am practicing examples in Radioss tutorial for HyperMesh. I had a problem while doing example RD-3560: Bottle Drop. I did steps exactly as in tutorial file, but in running the solver ( using Radioss manager) there are errors. Specifically, in results view, it show 24 errors ( include Error ID 639) as below: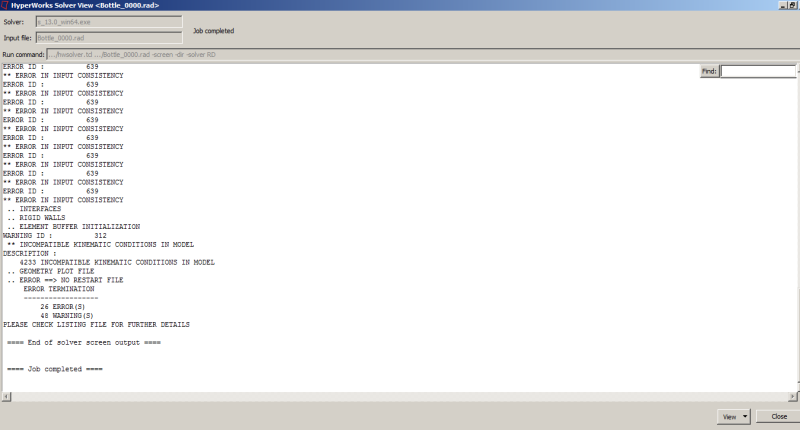 I went futher in Output File and found this Description of Error 639:

Please help me with this error.
Thank you a lot!
Best regards.