Color specifications
Color specifications
We buy a fair number of molded plastic components that need to be molded with different colors. Usually the color requirements are pretty loose but our wonderful offshore "low cost opportunity" suppliers must be pretty color blind. So we end up putting something like this on the drawing: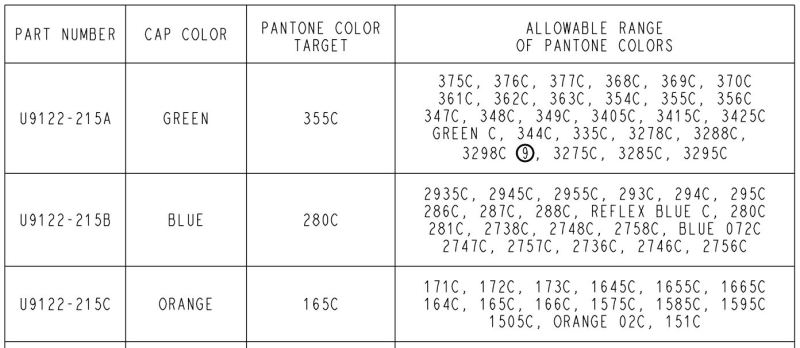 It makes for a really messy drawing and it's a PITA to sit down with the Pantone color chips and sort through them all to come up with all the possible colors that will be acceptable.
It has been suggested to use something like this: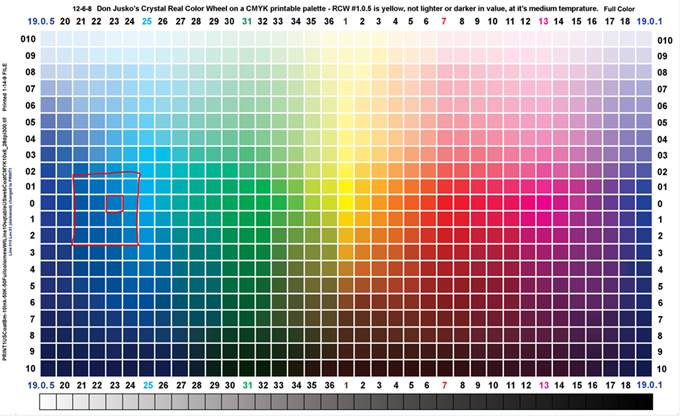 But I don't know where to get sets of accurate color chip samples for engineering, receiving inspection and suppliers so we can all work to a common standard. Note that neither we nor the suppliers have access to colorimeters, color calibrated displays, color calibrated printers, etc.
I'd love to hear others solutions to this.
----------------------------------------

The Help for this program was created in Windows Help format, which depends on a feature that isn't included in this version of Windows.