High pressure window sealing
High pressure window sealing
Hi.
Im looking at a deep sea underwater camera housing, with a conical acrylic window.
At first I thought I would go for place the O-ring grooves on the conical part of the contact face(A), as this would lead to a tight fit, and minimum extrusion risk.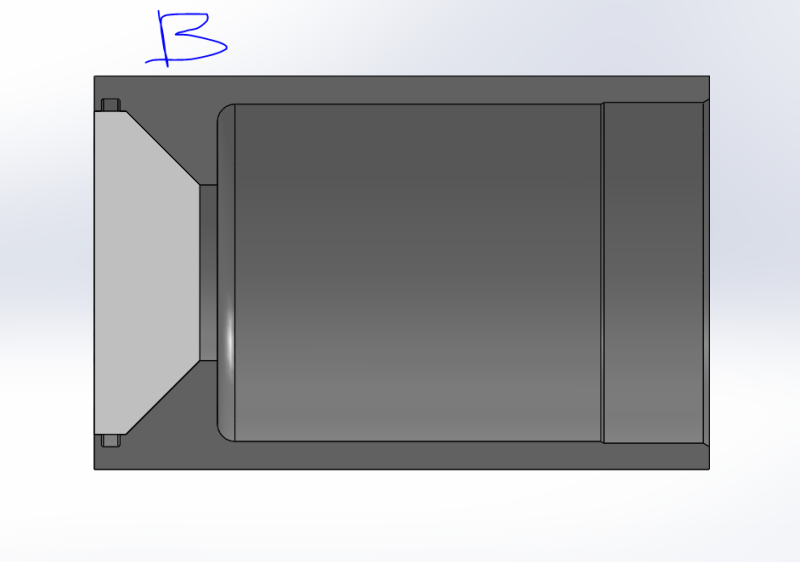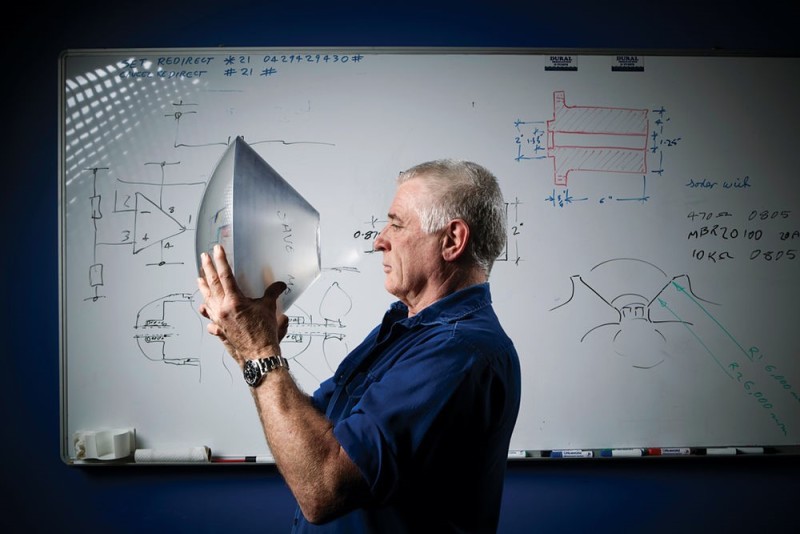 I was worried about the contact pressure between the metal and acrylic, as I would expect a bit of plastic to creep inside the groove and hinder the window from moving "freely".
I therefor went for a standard radial design (B).
However, doing a simple analysis shows that the window will contract about over a millimeter in radial direction (80 MPa pressure)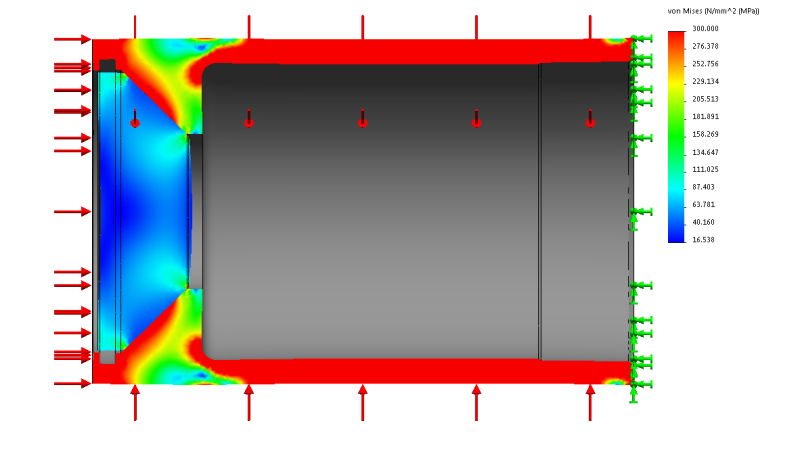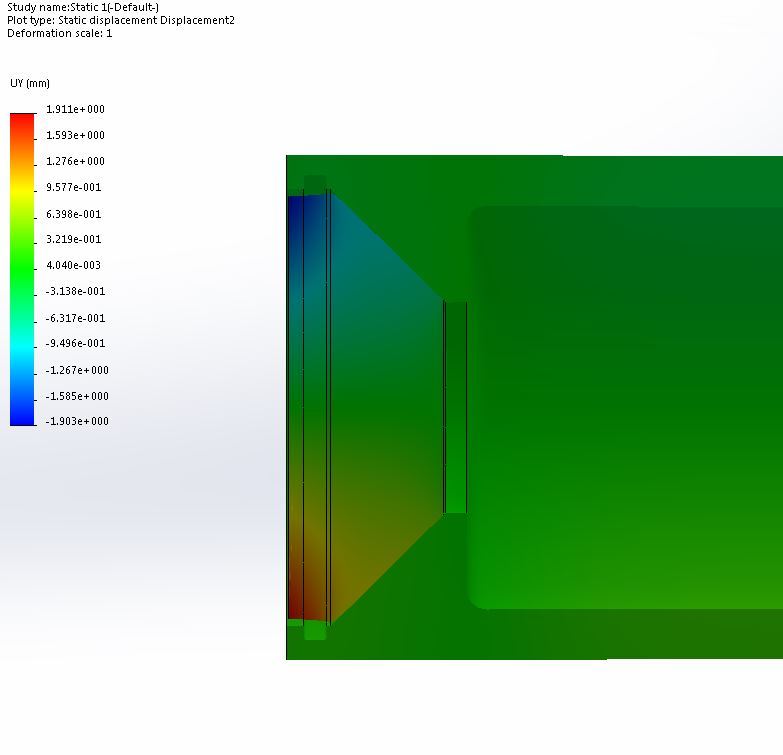 Do you have any input or experience with a conical o-ring mount? Any other input?
Thanks alot!