UDL on pulley from rope tension
UDL on pulley from rope tension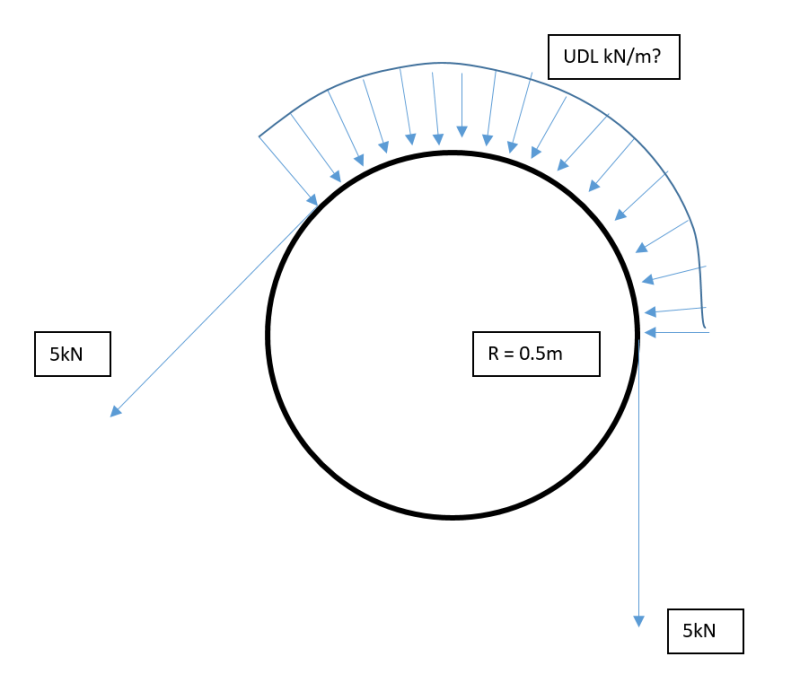 A lot of posts, ifs, ahhhhs and opinions but no posts that seem to be able to point to an equation and go 'heres the equation'.
Theres the good ole 2T/Dd
Throwing some figures at it
(2 x 10,000) / (0.5x0.006) = 6.67 MPa
as a udl on say 135 deg angle of wrap and a 6mm rope squash width
F = PA = 6.67*(2*pi*0.5)*(135/360)*0.006 = 47 kN
as a UDL
47 / (2*pi*0.5)*(135/360) = 39.9 kN/m?
sound about right?... Thoughts?