Draining a Pipeline System
Draining a Pipeline System
So, I have this problem. There are 3 Scenarios. All 3 scenarios have the same geometric layout: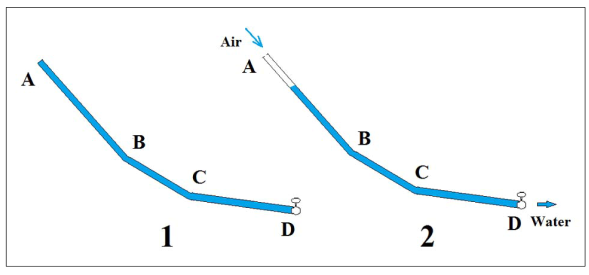 The user can choose the elevations and pipe diameters and roughness's to drain the pipe out the pipe with or without an air valve at A.
I want to know why (using Bernoulli) if I make the pipe diameter smaller between the nodes B and C the Q versus time does this (time x-axis):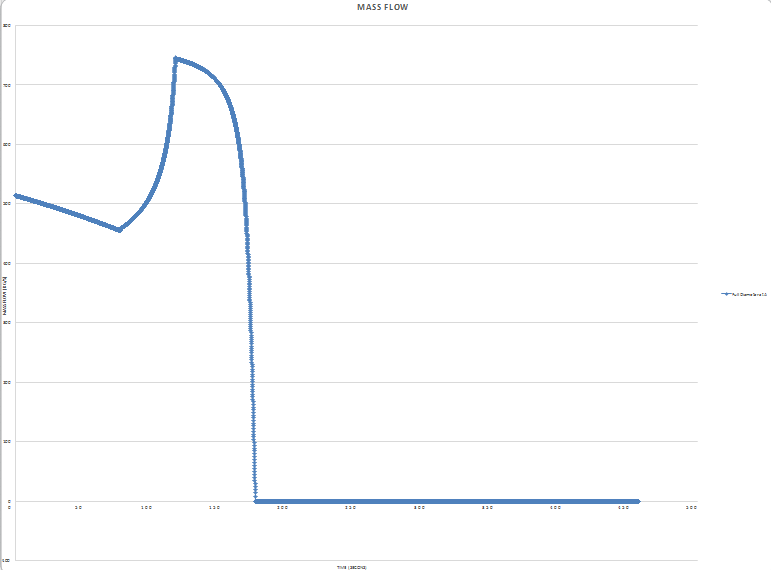 This happens while the total head of the system does this (time x-axis):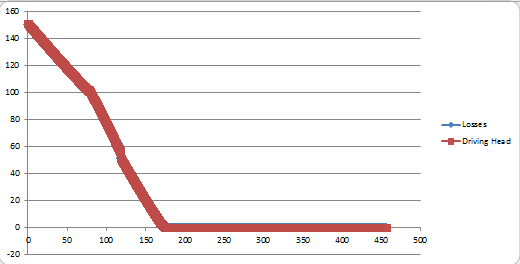 I have checked, re-checked and re-checked my maths and my Bernoulli assumptions several times and my colleagues got the same answer. Any ideas if this is correct or not?
This occurred whether there was an air valve or not.