Using one way bearing in cable reel
Using one way bearing in cable reel
I am developing a motorized cable reel. I am using a geared DC motor to drive central cable drum on which the cable rests. This cable reel is only used to automatically retract the cable back once the cable is pulled out. The cable is pulled out manually by hand from the cable reel. I am using a one way bearing coupled to my DC motor shaft to make it easy to pull out the cable manually. The one way bearing housing is in turn connected to a small sprocket. The small sprocket is connected to the bigger sprocket (attached to the cable drum) via a chain. Now, the problem that I am facing is that the whenever I power on the motor, the entire assembly rotates in the direction that the one way bearing moves. But what I need is the assembly needs to rotate in the direction opposite to which the bearing moves. On the side where the bearing rotates freely , I pull the cable out manually (as the bearing makes it easy to pull cable out), and I dont turn on the motor in this case. In the other direction where the bearing doesn't move, I need the entire assembly to rotate in order to pull the cable in, but what happens is that just the motor shaft rotates, the bearing, bearing housing, sprocket, etc dont move. What modifications should I make to achive my goal or any other alternatives for this ? I cannot use an electromagnetic clutch here.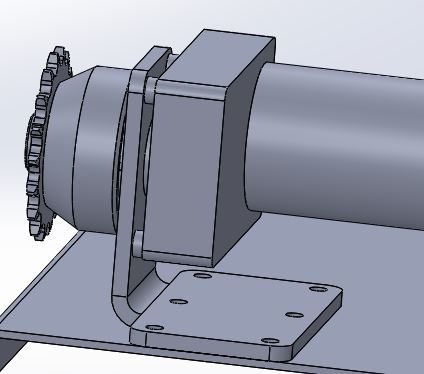 The motor with shaft, sprocket, one way bearing and housing.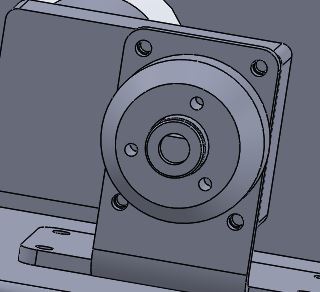 The motor with shaft, one way bearing and housing.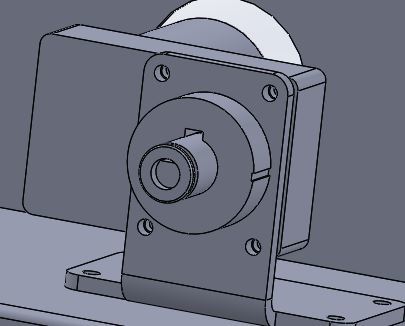 The motor with shaft and one way bearing.