Bad accuracy in prepreg moulding parts
Bad accuracy in prepreg moulding parts
Hi there,
We are building some carbon fiber reinforced epoxi parts. Some "boxes" such: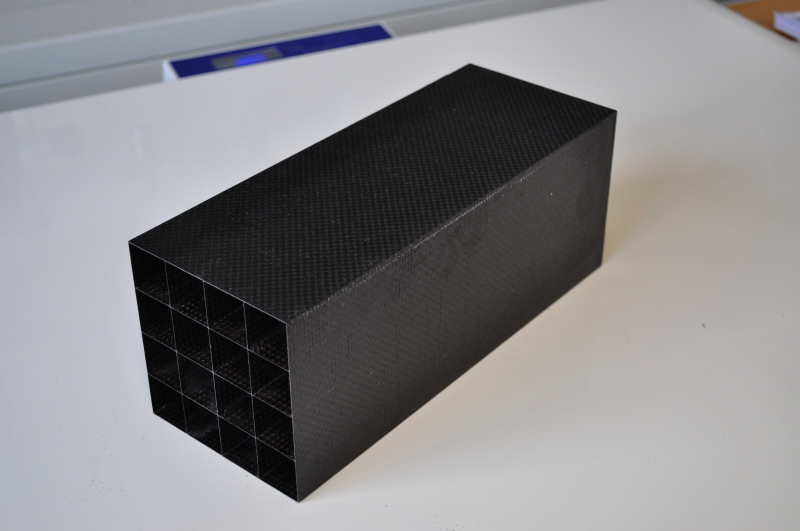 We have ordered precise moulds (20 microns), steel in the outer parts, aluminium (7000 series) for the inner-mould-mandrels.
200 microns prepreg (Fiber/fabric: Torayca M46J / plain weave, 43% of epoxy E022, Cured ply thickness: 0.180mm) was selected.
We wrap the inner-inner-moulds-mandrels with the pre-preg (after thoughtfully clean them and apply release agent) :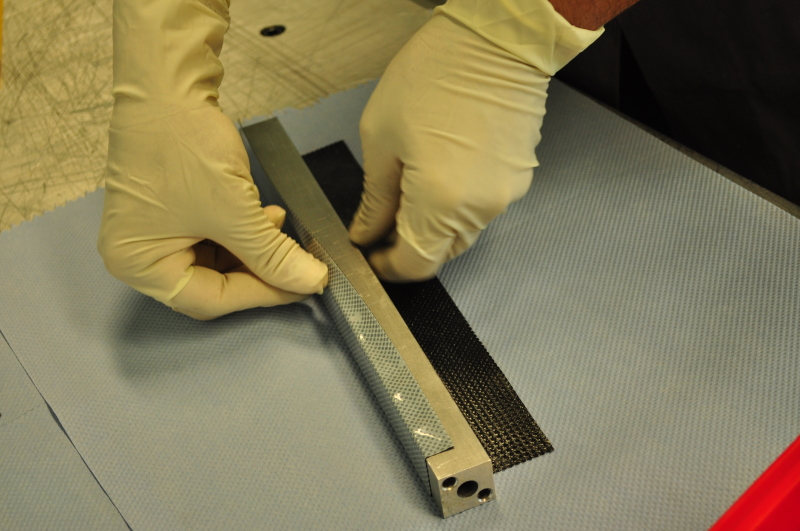 Place them in the outer mould: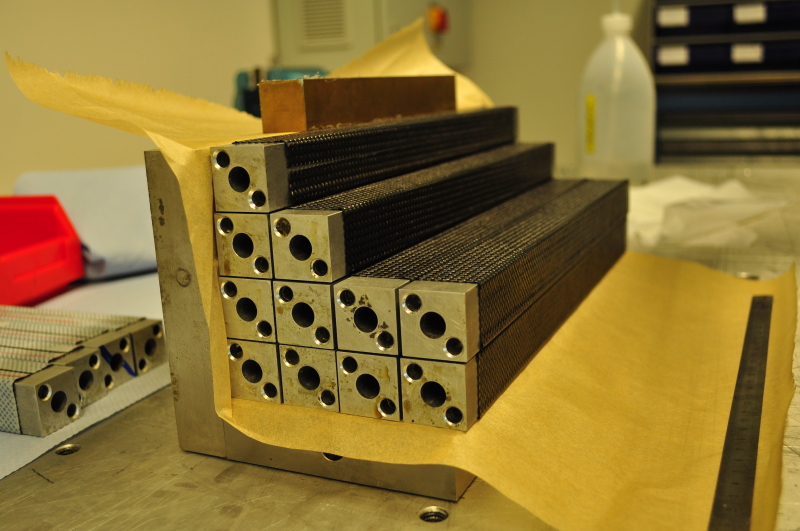 Close everything: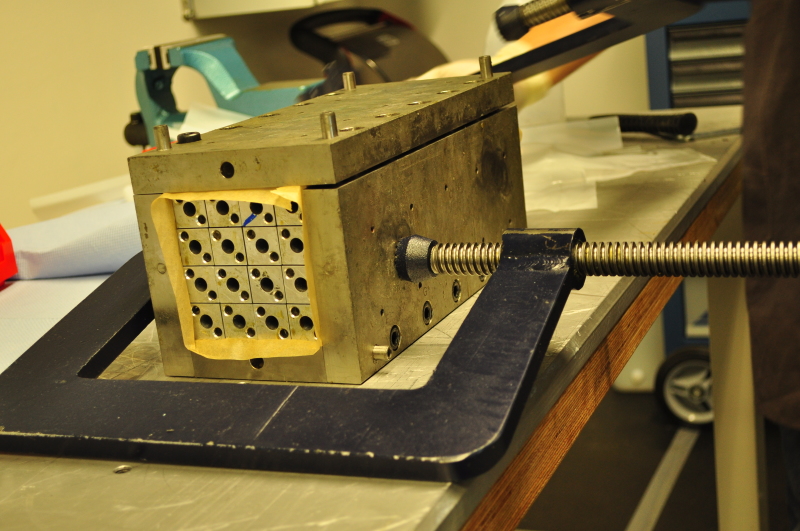 (note there are dowel pins for both inner and outer moulds). We have 5 screws in a length of 300mm and we tighten with a torque of 85N*m
and start curing in the oven
Then we take it out and wrap the whole thing (which is already soft) with an outer layer: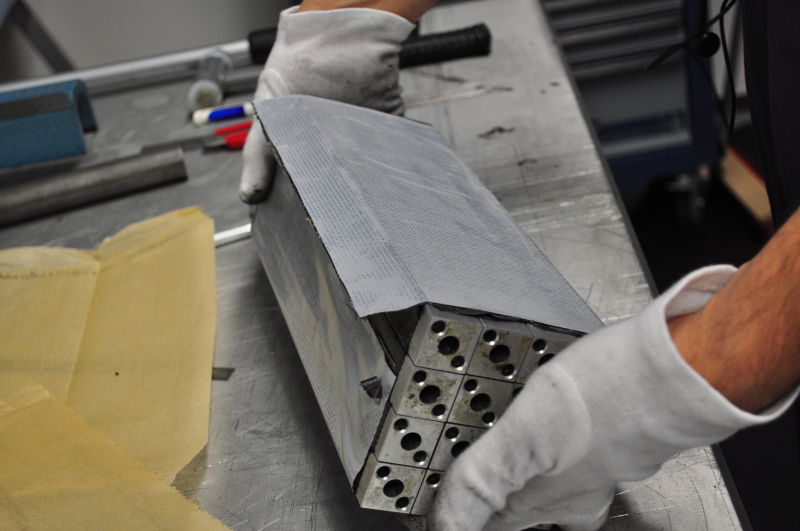 Press very strong again and back to the oven.
We expect (from the moulds dimensions) a wall thicknesses of 0.3mm everywhere. But we are getting both bigger walls and pockets. The total outer dimmension is up to 700microns bigger. We have remeasured the moulds and they are fine, there is something wrong with the procedure.
Does anybody know what we are doing wrong?
thanks
regards,