Solar Disconnect Dilemma
Solar Disconnect Dilemma
I am prepping to do the preliminary work on a Solar Panel install.
The install is straight forward. 16 Panel array with micro-inverters on each panel.
The micro-inverters are intelligent and use weather rated, summing cables to string all the units to a final junction box on the roof.
I will bring the final junction down the side of the house with PVC conduit.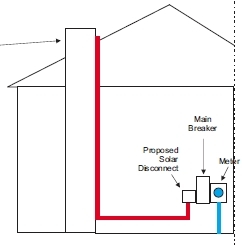 Here is my dilemma. The 200 Amp master breaker is on the opposite side of the house from the load center that it feeds. The feed to the load center is probably 50+ feet in length. The load center has room for extra breakers.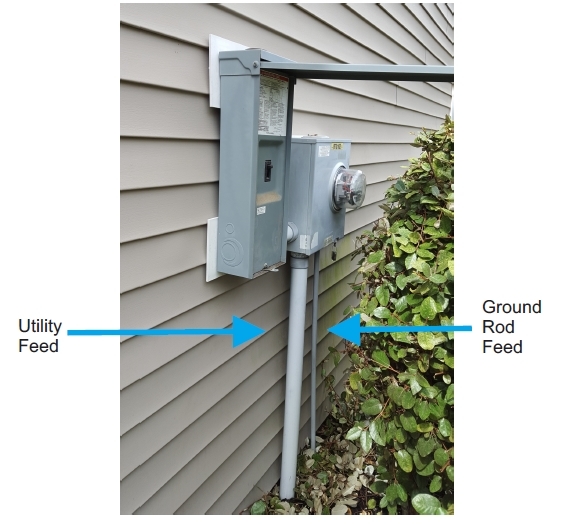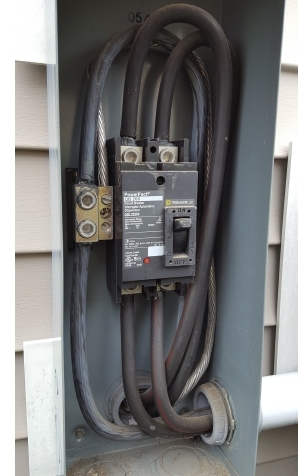 The utility demands that the main home disconnect and the PV disconnect be close to each other.
However I must back-feed the PV into the system via a double pole breaker.
This is problematic because I do not have easy access to the load center from the meter side of the house.
It would also mean that the PV run would exceed 100' which seems inefficient.
Is there a way that I can put a small sub-panel next to the main breaker that will meet code?
If a sub panel is possible how does one tap the main breaker panel in way that meets code?
Thanks for any insight!