Improve Tet mesh quality - Cube with multiple spheres
Improve Tet mesh quality - Cube with multiple spheres
Hi All,
I am working on modelling of a cube with multiple spheres which induces extremely complex geometry.
Using free mesh provided in Abaqus, I am able to generate the tetrahedral mesh (C3D4 element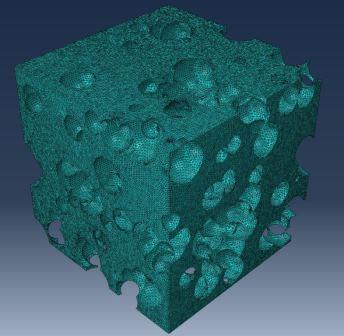 However, it is very bad quality mesh, there are many distorted elements (~500 element). I think it is impossible to use Mesh Edit to manually edit each element.
I've tried Virtual Topology. It doesn't work well. And the geometry is too complex for Partitioning.
Could you please suggest any solution to obtain a quality mesh for this geometry?
In case you are interested, I upload .sat file of this model.
Thanks.