Leakage Rate Calculation through a Closed Shut Down Valve
Leakage Rate Calculation through a Closed Shut Down Valve
Hello,
I am trying to get to grips with calculating the leakage rate through a closed Emergency Shut Down Valve for the purposes of Performance Standard testing. For simplicity I have distilled the problem thus:
I have an inelastic, sealed, gas filled vessel with a volume V, held at initial pressure P1. I inject (or leak) gas into the vessel over a period of time (t seconds) and the pressure inside the vessel increases to P2.
Q1) How can I calculate/estimate the injection flow rate (m3/sec) assuming a constant vessel temperature, given I know the pressure increase and volume of the vessel?
Q2) If the temperature change from the pressure increase is taken into consideration, what effect would that have on the calculation?
I've put the problem in an illustration for further simplicity: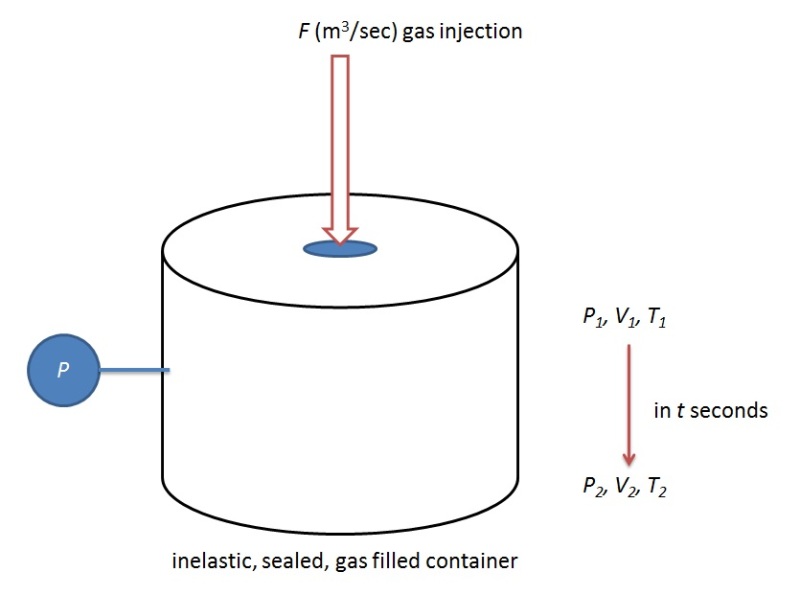 Thank you in advance.
Best regards,
B.R.