Explain high stress spot in bolt joint with femap/NX Nastran
Explain high stress spot in bolt joint with femap/NX Nastran
I have a 3 pieces assembly jointed by bolt. I use RB2 in Femap/Nx Nastran to simulate the bolt. Two side parts are fixed. One part is under the upper right load from the two free hole. After run the analysis, I get results shown in attached picture.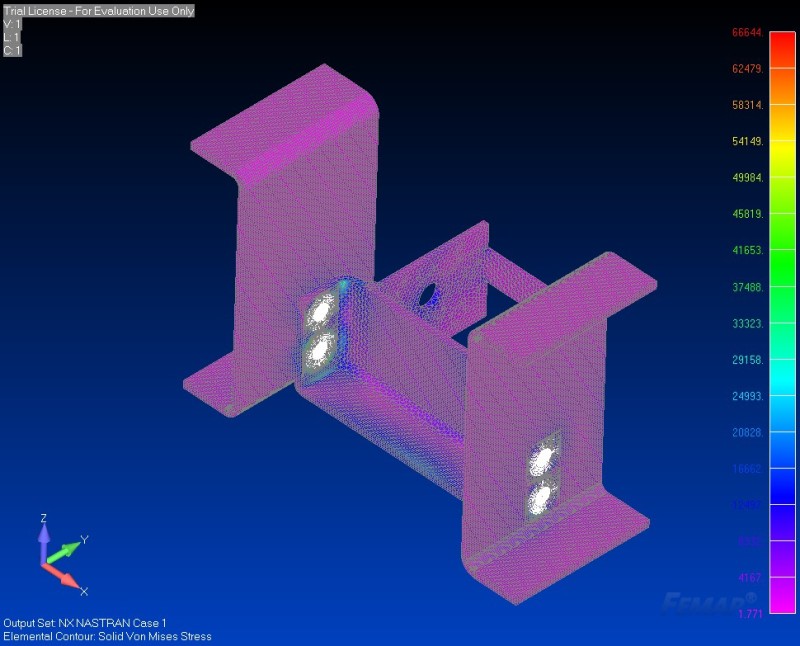 I can see the bolt squeezing the side piece. so there is high stress area. This high stress is much high than the yield strength 36ksi.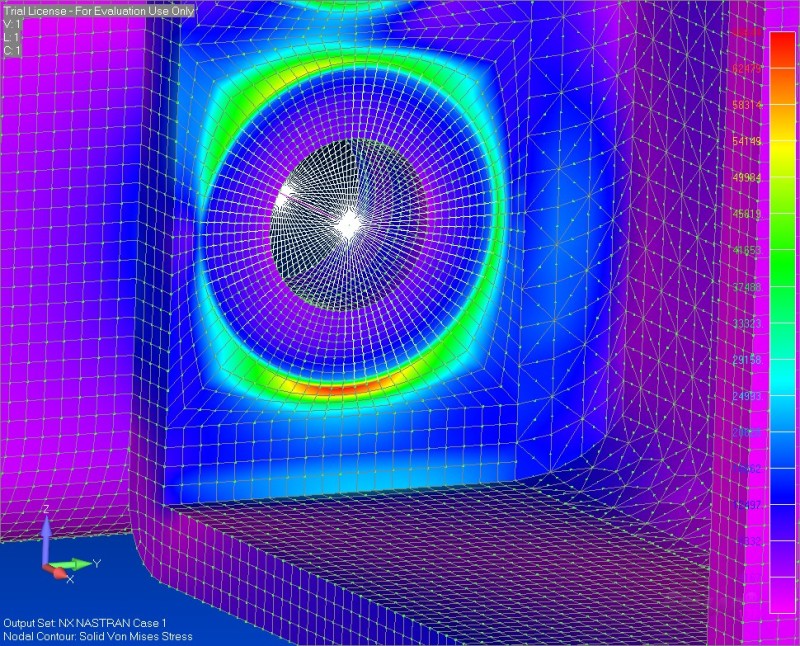 The results show is the max value of nodal stress. if I use average stress of elements, the high stress is down to 48.4kis from 66.6.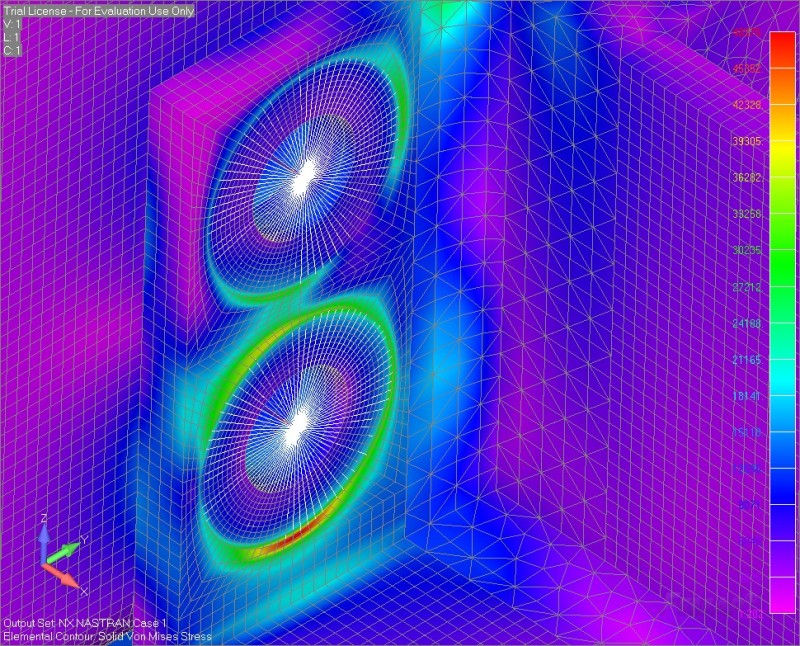 it is still higher than yield strength. In real case. we know it could be safe. but not 100% sure. and we also want safety of 2. Could anybody help me the interpret this case? Is the result correct?
I would appreciate if somebody could help me out.