Vibrating mass, centrifugal force 175kN
Vibrating mass, centrifugal force 175kN
Hello.
Below description:
We have unbalanced mass (M) about 50kg which rotates with frequency 50Hz. Vibrating mass produces centrifugal force equal 175kN. Vibrating shaft is connected to the rigid frame by means of rubber vibroisolators. Schema ilustates the case. Rigid frame is not fixed to the ground.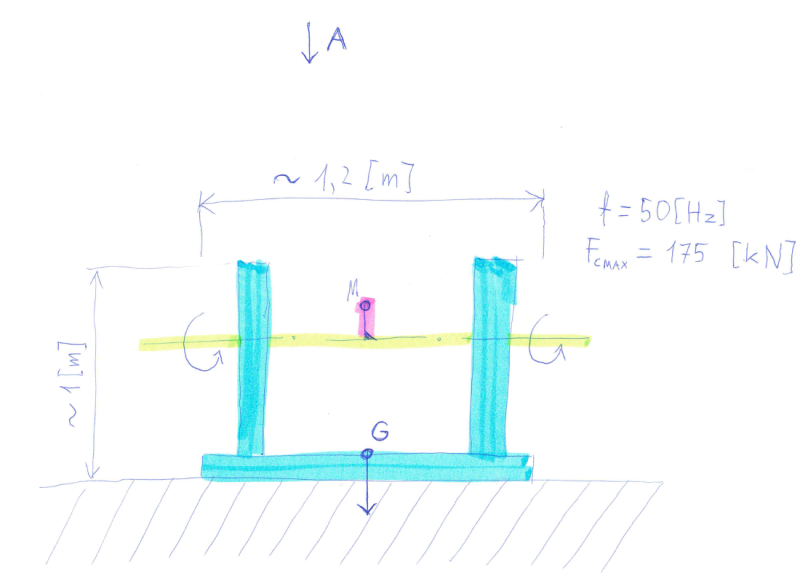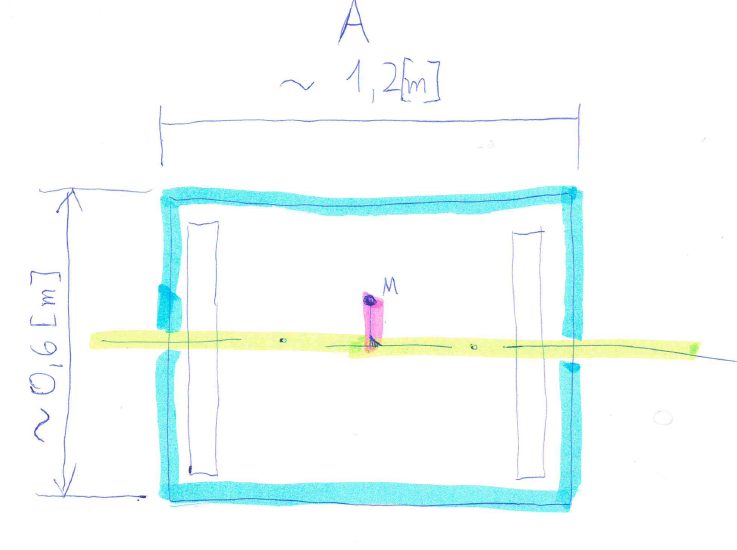 We are afraid that so big centrifugal force can fall over construction.
Below questions:
How should we shape rigid frame to ensure stability of the construction?
Is there any equotation which will show how big force would overcome this centrifugal force(175kN, 50Hz)? We are wondering what should be weight of rigid frame.
Best regards
Artur