ACAD "MEASUREGEOM" Command
ACAD "MEASUREGEOM" Command
"MEASUREGEOM" is new to me. Pre-ACAD LT 2016 I would enter "DS" (self-made macro) for the "DISTANCE" command.
Through ACAD LT 2016, entering "DS" now brings up the "MEASUREGEOM" command, which DOES accomplish the same intent, for my use, as the former "DISTANCE" command.
HOWEVER, what I personally find annoying (since "one more" keystroke DOES add "one more" keystroke) is, at the end of my measuring intent, when I expect the command to be completed allowing me to perform a different command, I get this informational graphic: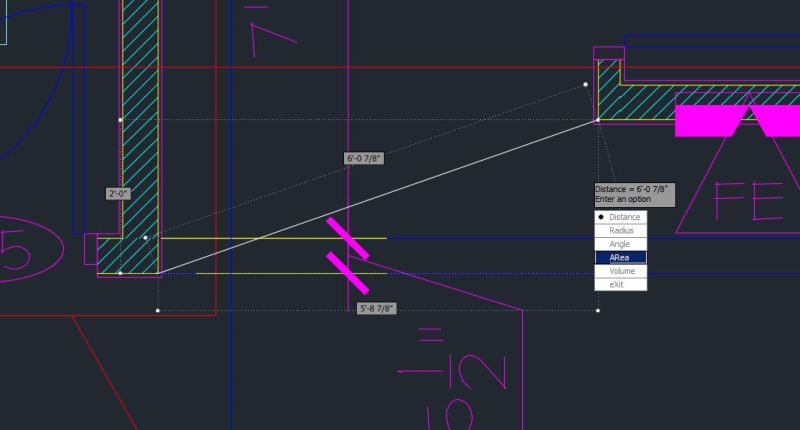 which, although informational, requires that "one more" keystroke, to "eXit" the command, which did NOT occur pre-2016, which i would like to avoid, since that information is provided at the command prompt allowing me to execute another command. For some reason, unlike at the end of many commands, when i hit either the space bar or the "Enter" key, which ends the command, hitting "space" or "Enter" after accomplishing (1) "measure" function, prompts you to perform another, unless i go through the dreaded "one more" keystroke.
I tried unchecking several boxes within the "Options" dialogue box to no avail.
Any suggestions?
Thank you!