Column Stiffeners
Column Stiffeners
Have some moment frames where the beams frame into the columns at a 7.5/12 angle. On typical jobs, I provide the column stiffener/doubler requirements to the connection designers. I am wondering if it is reasonable to use the horizontal component of the bottom flange force to check the stiffener requirements.
Column web buckling is the limit state that I am particularly concerned doesn't work with the above logic.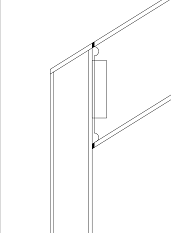 "It is imperative Cunth doesn't get his hands on those codes."