Shear Wall Force Distribution
Shear Wall Force Distribution
Hi everyone,
I've been looking into setting up a few spreadsheets to aid my lateral design sanity calculations. I've come across something that is racking my brain...
My spreadsheet is based upon textbook methods of setting up tables to resolve normal forces and torsional moments into shear forces in each wall.
Textbook Example Extract
A quick layout of the problem at hand is shown below.


My question: is it conservative or unconservative to perform this method of shear wall distribution with all walls to be considered as isolated and NOT grouped core walls?
Load is attracted to stiffness and we distribute our horizontal shears based on stiffness. Now if I distribute this shear based upon individual walls only and NOT grouped core walls, I may be underestimating the amount of shear carried by the C shaped core's web if the force was acting in the X direction, as the combined stiffness of the C shaped core will be much more than just the web alone, even though the shear will be resisted in the web only.
Then throwing in the notion of effective flange widths, which complicates matters even more. I would then have different stiffness and core centroids due to the 'effective' core properties for each direction of load.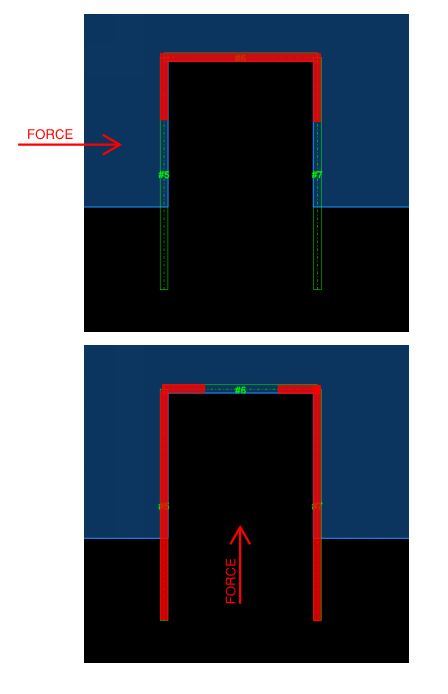 I'm having trouble piecing this all together! Any help would be much appreciated.