Interpretation of Material Stress-Strain curves from MMPDS
Interpretation of Material Stress-Strain curves from MMPDS
I've been having trouble interpreting material stress-strain curves provided in MMPDS.
I'm posting a curve of 2024-T3 sheet from MMPDS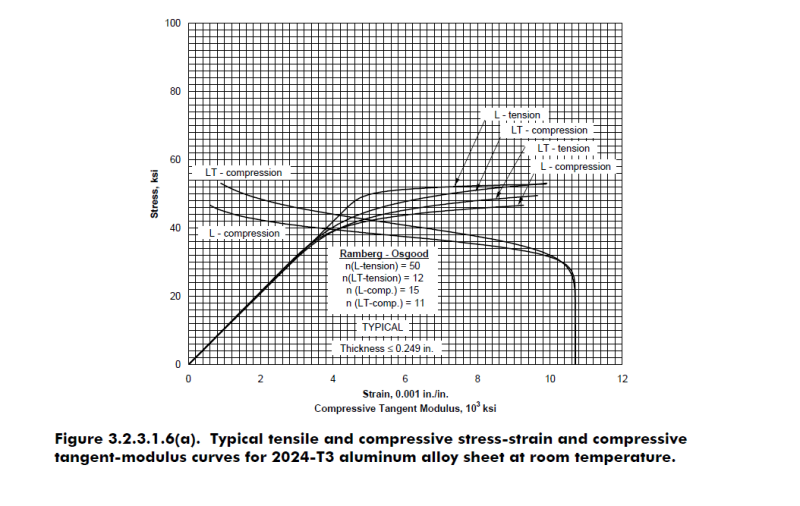 If the tabular properties from Table 3.2.3.0 (b1) Pg 3-71, ref MMPDS-01 is to be believed, for a bare Al 2024-T3 sheet thickness <0.25", the Ftu is around 65ksi. But in the above figure, the curve for L-Tension plateau's around 52-54 ksi.
Figure 3.2.3.1.6(u) seems like represents a stress-strain curve which matches the tabular Ftu values, but the curve is for clad sheet and I could not find a similar curve for bare in MMPDS.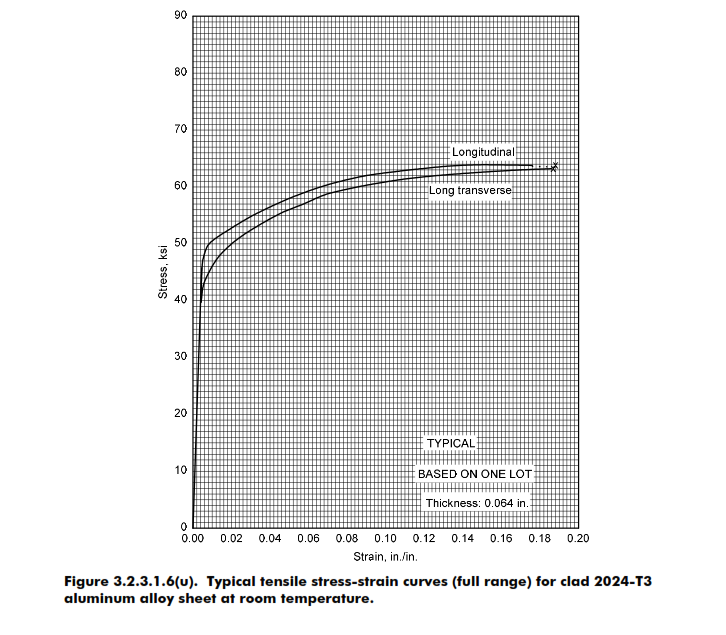 Would appreciate help in getting a better understanding.