POST WELD HEAT TREATMENT [STRESS RELIEVING]
POST WELD HEAT TREATMENT [STRESS RELIEVING]
Good day!
I have been struggling what temperature to use for our PWHT using stress relieving.
I saw the definition of stress relieving which says that material is to be heat treated below its critical temperature.
In Phase Diagram of Heat Treatment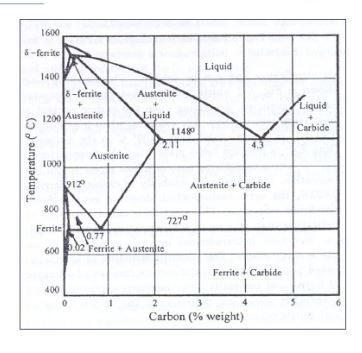 , critical temperature is 727 degrees celcius.
In ASME SECTION V111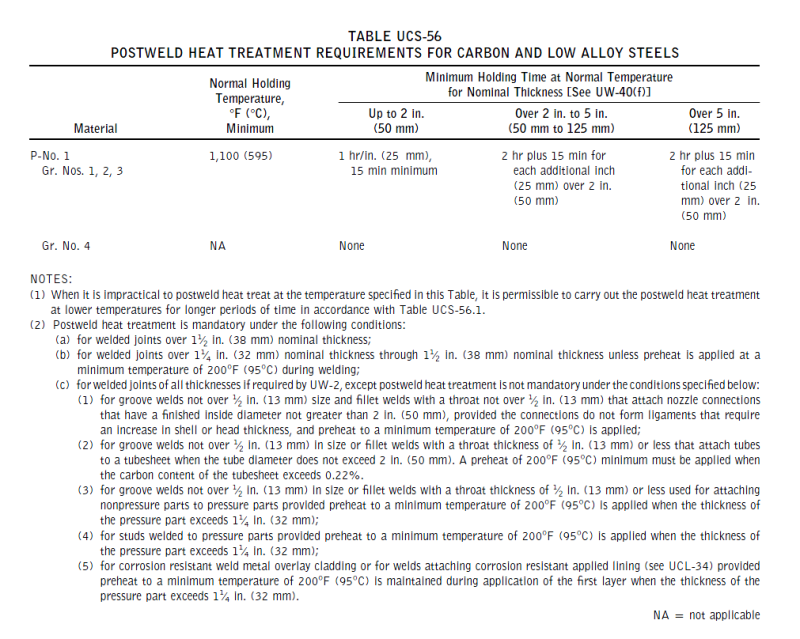 , normal holding temperature for PWHT is 595 degrees celcius which is below 727 degrees celcius.
So meaning, any temperature lower than 727 degrees celcius will do?
Our product is transportable pressure vessel having a thickness of 6mm only and total height of 350mm.
I am planning to use 200 degrees celcius only since the thickness is too thin. Is it possible?
By the way we used low carbon steel material.
Thank you.