Water Tank Stand
Water Tank Stand
Interesting project for a local business. A water tank stand. Beyond the seismic check for lateral loads is there anything else having to do with push over forces or overturning that I might be missing here? The stand will be stationary and fixed to the floor. The tank is a cubic shape with a 4'x4' footprint, and will attach to the stand at specific locations.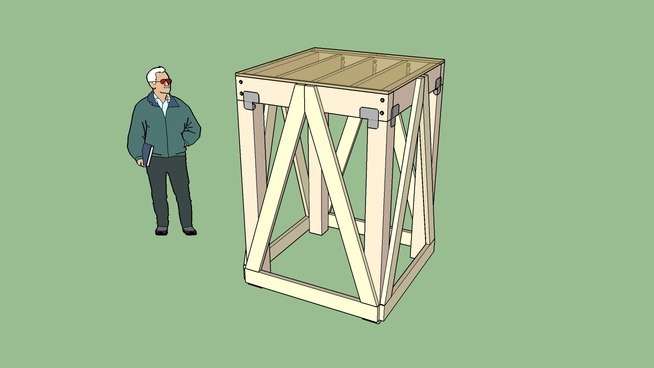 View model here:
https://3dwarehouse.sketchup.com/model.html?id=u4d...
When I used to do work for Boeing on stands there was certain internal codes that specified stability ratios etc...
A confused student is a good student.
Nathaniel P. Wilkerson, PE
www.medeek.com