Automatic Brick Meshing: How to Achieve Mappable Surfaces
Automatic Brick Meshing: How to Achieve Mappable Surfaces
I have the structure in the image (FEM attached).
I am trying to use the Mesh > Geometry > Hex Mesh on Solids...
I want to know the correct way to set up for this. This is what I have tried and it fails. I know I can use other mesh methods, but I want to use this method. This is a much simpler version of the CAD I am trying to mesh. I am building up in small steps.
1) Slice match across the red face to separate the main solid from the 3 extrusions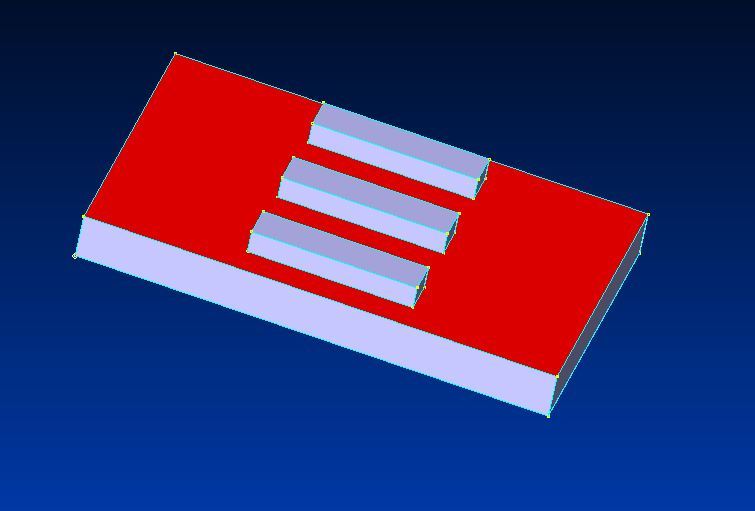 2) Curves from Surface > Project onto the bottom surface so that it face imprints to match the curves generated by the slice match in step 1.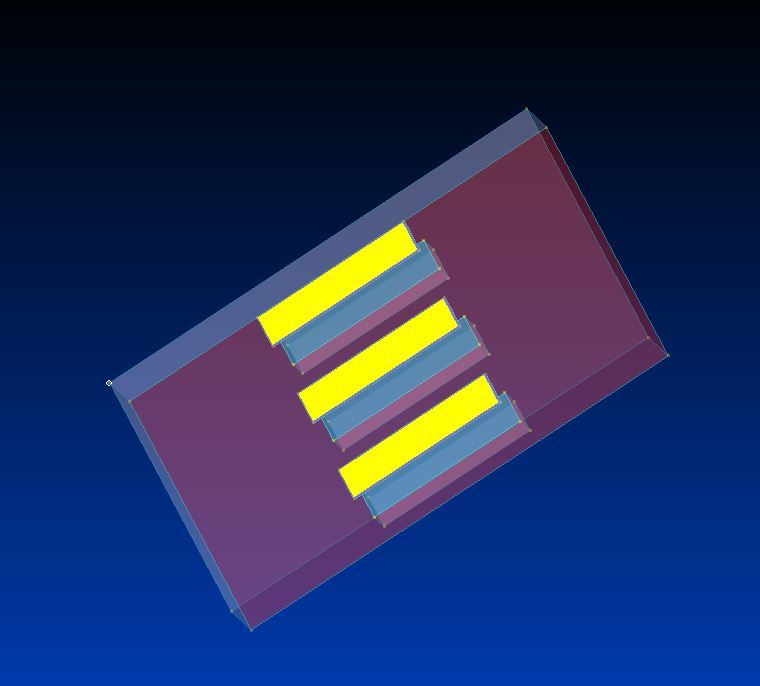 I get the message
Solid 4 can not be hex meshed. Either Meshes on lateral surfaces are not fully mapped or base and top surface meshes do not match.

Solid 4 is the large block.
Thanks for your help.
________________________
FEMAP v11.1.0
MSC Nastran v2013