Calculation problem, Sagaseta
Calculation problem, Sagaseta
Hello!
I'm doing my thesis, it's about horizontal displacement from pile driving, unfortunately i'm stuck with some numerical calculations and would be grateful if someone can help me.
Background to problem:
Sagaseta (1997) presented an analytical method for calculating the horizontal displacement at surface from pile driving (simple pile method). However, when doing the calculation for the depth an numerical method is presented in the same report, see figure below.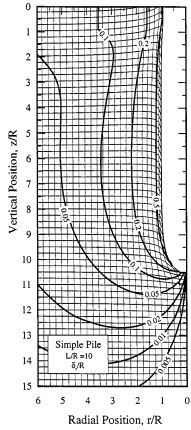 The thing i'm trying to do is, with the help of the numerical calculation from the graph (which I presented in the appendix for the Sagaseta report), to calculate the horizontal displacement for my specific pile.
My problem:
I'm using a "super-pile", which means I have combined several piles from a pile group into one big pile to be able to calculate the displacement.
My geometry:
Radius of pile = 1 m
Radial distance = 1 5m
Depth = 0-49 m
The problem is that I can't really figure out all the parameters and how the calculation works. I'm using Mathcad for the calculations.
The numerical formulas from appendix is presented in the figures below: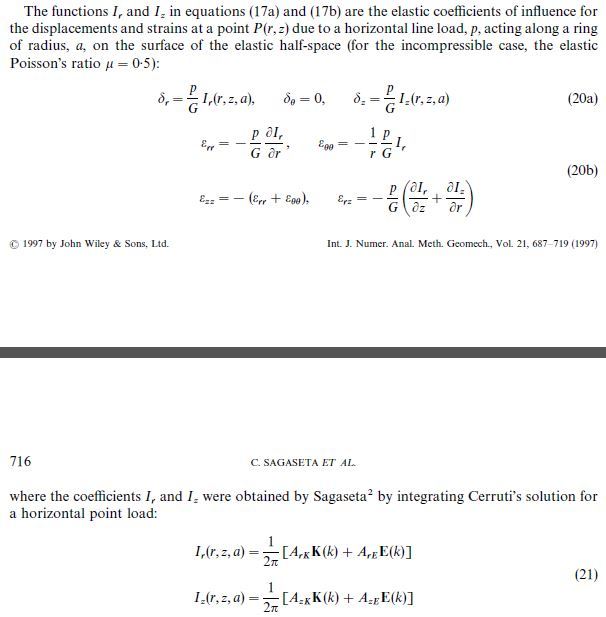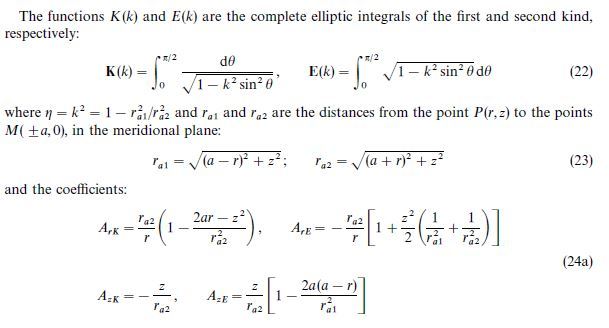 I don't know what to set the following parameters to: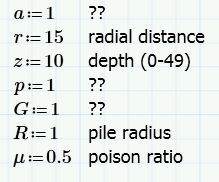 Sagaseta report:
http://onlinelibrary.wiley.com/doi/10.1002/(SICI)1...
(Full report is attached)
Anyone have experience of this? Alternative are a nice person willing to help me? =)
Best regards,
Viktor Persson
Chalmers Univeristy of Technology
vikp@student.chalmers.se