Timed Relay for Latching Loop with Momentary Push Button
Timed Relay for Latching Loop with Momentary Push Button
First of all, I am a complete newbie at this. My terms and drawings are basic and cartoonish, but I want to learn and explore since it fascinates me. I have a simple setup where I use a 12v battery to supply power to a multi switch relay that then does several other things (not relevant here). I use a momentary button switch.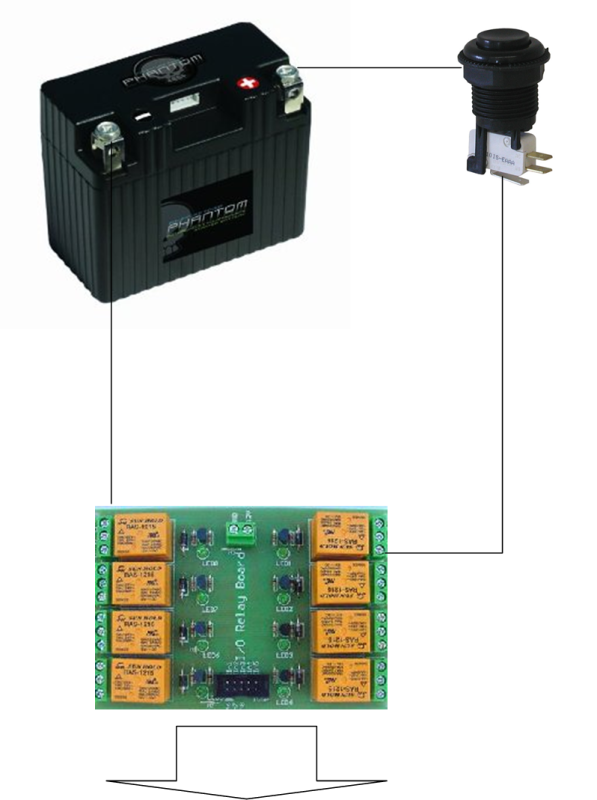 The problem was, I didn't want to keep holding the button for continued current and I didn't want to use a toggle switch because I didn't want to forget to turn it off. So, I just ran a loop from the two terminals of the momentary button switch to latch it. Now, the main relay had continuous current, even when I released the momentary button switch.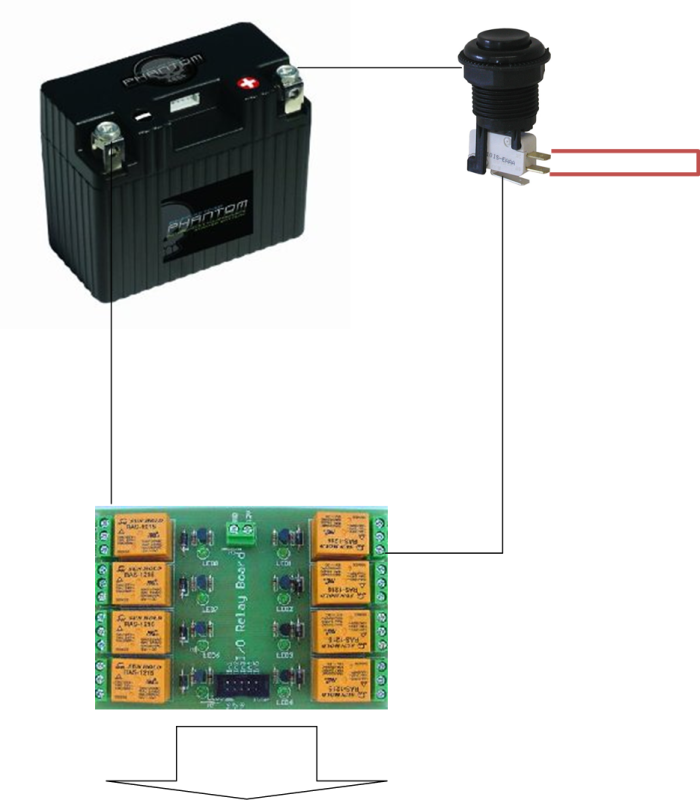 You guessed the next problem I had, now I had to cut the power from its source to release the current from the main relay to reset it. So my question is, can I place one of these really cool delay timer switches on that latching loop so after the timer expires it will sever the latch current and reset the main relay until the momentary button is pressed again?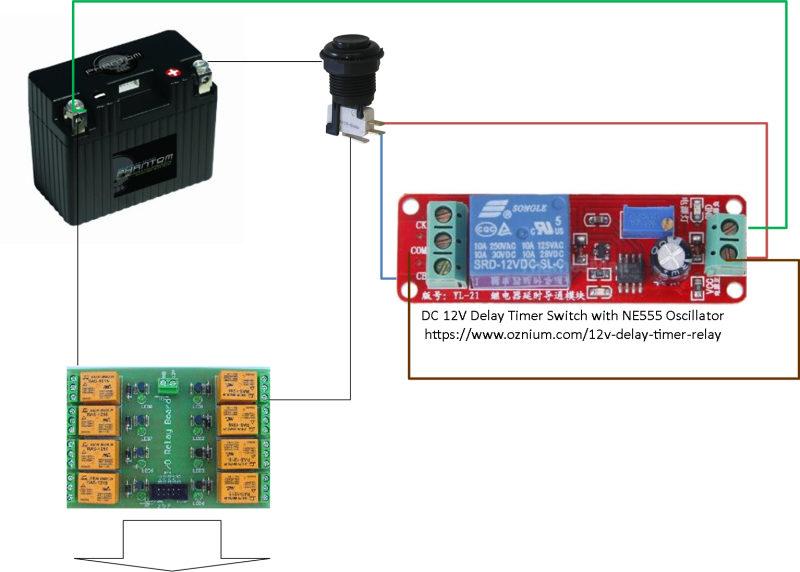 What I was thinking is running the loop to the VCC on the NE555 switch (red) and then back through the CB (blue). I would then run the ground back to the battery (green) and set the relay to 10 seconds, so after that time expires, the loop will be severed and both the main relay AND this timer relay is reset until the push button is pressed again.
What do you think? Will it work?