SOL 701 - Problematic Behaviour of Ruptured Elements
SOL 701 - Problematic Behaviour of Ruptured Elements
I tried many to times to run an Explicit analysis, but I think Femap doesn 't behave as it should, or better, as other Explicit solvers do. Like LS-Dyna or Abaqus.
I tried to do something like this
http://www.dynaexamples.com/intro-by-j.-reid/symtu...
(select the animated result to see it better).
The LS-Dyna material of the tube is the well-known MAT_024 Piecewise Linear Plasticity. I made a stress-strain curve according to the example, also considering the "rupture" element flag in SOL 701 and the corresponding fail strain.
The problem is that when the elements fail, there are HUGE strains and displacements. The elements should not appear anymore, as with all Explicit solvers. I cannot understand why Femap present fail elements like this. It 's very annoying.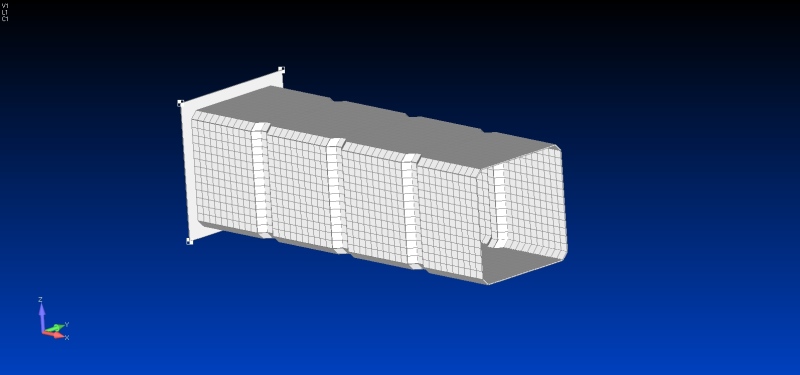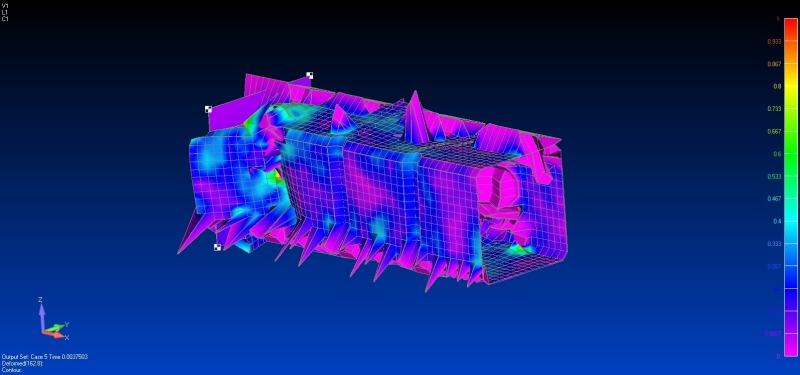 You can also see it on other models...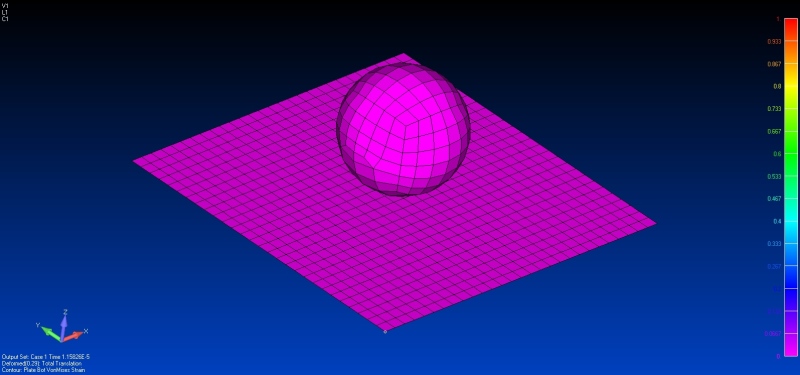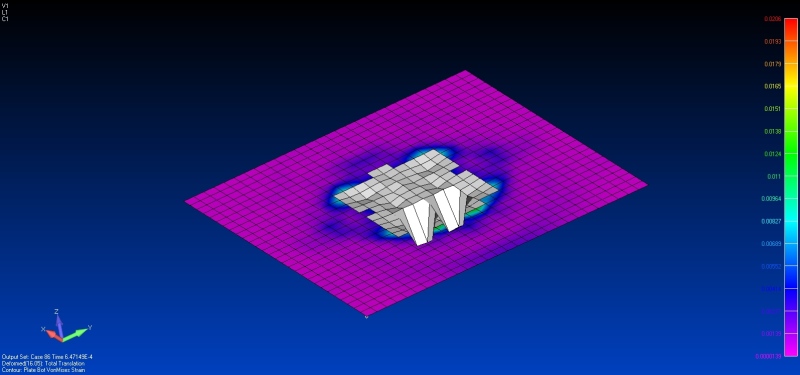 Can anyone give me a help on this problem?
Thanks!