Undrained and Drained Shear strength for the same clay layer
Undrained and Drained Shear strength for the same clay layer
CEMAB
(Geotechnical)
(OP)
Hello all,
I have a question (and maybe not the smartest one in the world) that got me confused.
Let's say there is a normally consolidated clay layer overlain by sand and gravel deposit. There is a dam constructed on top of the sand and gravel deposit. Dam weight introduces excessive pore water pressure into the clay layer. Theoretically, for let's say slope stability purposes. one should use undrained shear strength for the clay layer.
Where I got a bit confused is the following. Bulbs of pressure coming from the dam are somehow limited to a portion of substratum below the structure. So basically the same clay layer experiences "excessive pore pressure" in vicinity of the structure, but not away from it. Will it make sense to analyze this problem using both drained and undrained shear strength of the clay? Just to clarify this more, please see the attached sketch.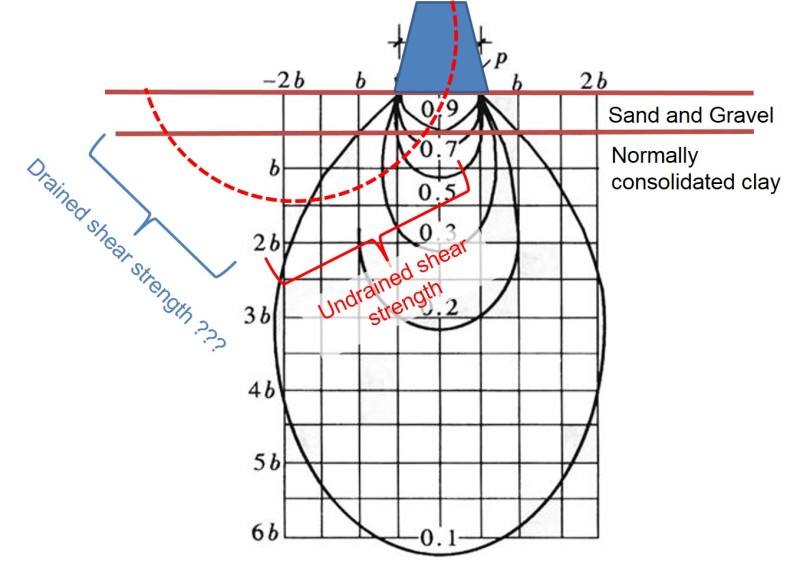 Thank you