Help with interaction/model definition
Help with interaction/model definition
Good morning all and happy new year!
I have a problem and I need urgent help!
I am trying to simulate a whiplash in the cervical spine. To do that I have submit my model to a force of xxx Newtons (this is to simulate the aceleration) in the top vertebra.
After some hour the model aborts with this error:
The ratio of deformation speed to wave speed exceeds 1.0000 in at least one element. This usually indicates an error with the model definition. Additional diagnostic information may be found in the message file.
And I look to the results and this is what I see: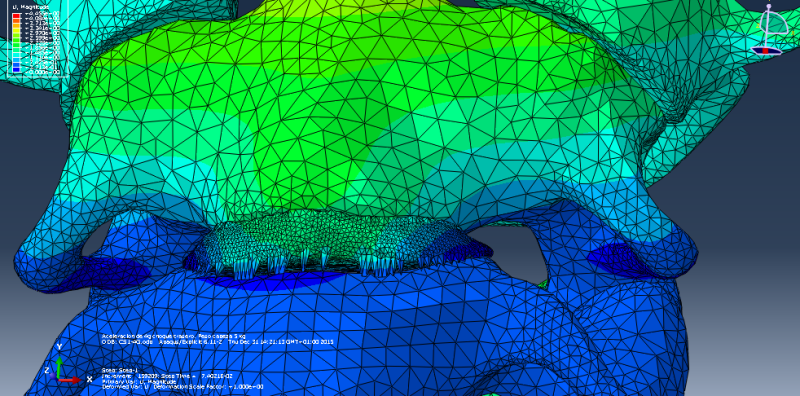 As you can see the intervertebral disc does not transmit the movement to the vertebra of the lower vertebra.
The interaction at this moment is a tie intereaction between both vertebrae with the disc.
Please do you have any suggestions to keep the disc together with both vertebrae?
May this be a problem of material properties?
Thank you very much