Creo Parametric R 2.0 - Changing scroll wheel zoom direction
Creo Parametric R 2.0 - Changing scroll wheel zoom direction
I've been a big fan of eng-tips.com for years, finally drug myself to create a login to reply to a post only to find out it was locked. (
http://www.eng-tips.com/viewthread.cfm?qid=332010
)
I have the same question as the OP in the aforementioned thread; I've just started using Creo 2.0 and am trying to find a way to reverse the scroll wheel direction. I like it being consistent within all my Windows applications and since I never figured out how to reverse it for Google Maps, I've always reversed it in my previously used CAD programs within their program option settings. So to formally ask the question, does anyone have a good way to reverse the scroll wheel direction for Creo 2.0?
@mjcole, I downloaded your very nice autohotkey execubable, but I don't want to manually suspend and restore it when I switch applications; I'd almost rather just teach myself the new habbit than interact each time I switch applications. You mentioned if that OP would give you some input you could custimize the script to manipulate Creo2.0 only. I do have "(Active)" in my title bar. Attached is a screenshot. I would
love
if you could tweak it.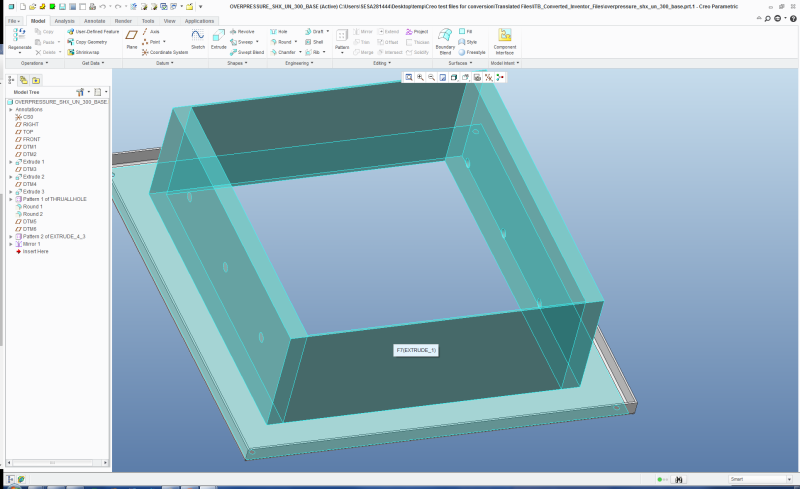 I dabbled with AutoHotKey years ago, but never became proficient; if you don't have time to mess with it, would you mind sharing the script file so we/I might be able to tweak it?
fwiw, I posted a thread before sending a message to mjcole in order to share publicly...
Thanks!