EPANET 2 Extended Period Model Error
EPANET 2 Extended Period Model Error
Hello fellow civil engineers,
I have this hydraulic model on EPANET 2 (see attachment). It's a pressurized water distribution system with a well, well pump, two booster pumps, one storage tank, one pressurized tank and distribution line. This is a extended period model with simple control. After I run it, it gives me the error as shown in the picture below.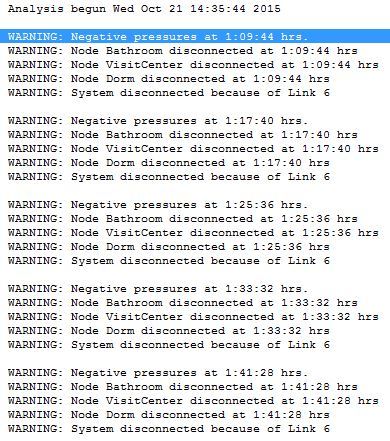 A few reasons that I think might be a. The simple control is not well-written. Maybe I should change to rule-based control.
b. The demand pattern that I create is not accurate. I used this standard day demand I saw it on YouTube.
Let me know if you need more details.
I really appreciate your help
Thanks
Joey