Correct English Names For Different Concrete Constructions
Correct English Names For Different Concrete Constructions
Hello dear friends, I am new member of eng-tips forum.
I am from Georgia and work as a Marketing and Product Development Manager at one of the biggest concrete constructions manufacturing company in Caucasus.
In Georgia (and all over Caucasus) it is hard to communicate with colleagues who does not know Georgian or Russian languages. The reason is that we know construction names only by those languages, but we do not know how constructions are named in English.
Hope you can help me with this issue, so our regions could cooperate and develop further communication.
I will place pictures of our products as attachments, so if you can, please help me and tell how the constructions are named in English.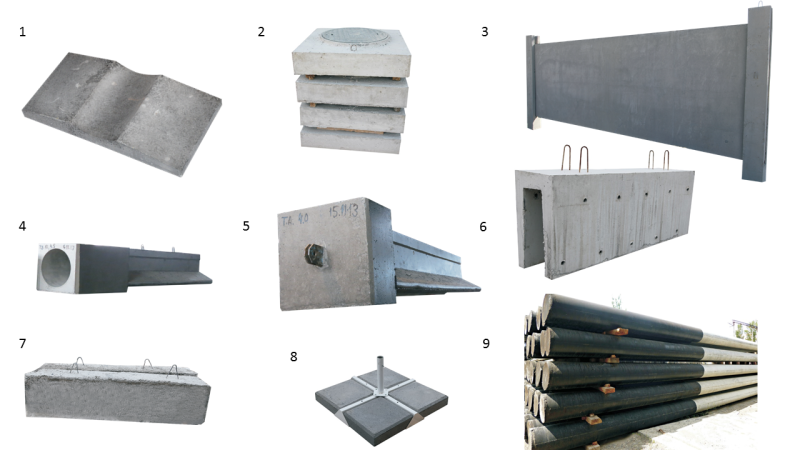 Thanks a lot,
Davit Tsintsadze