Properties of Bromotrifluoromethane CBrF3 (Halon 1301)
Properties of Bromotrifluoromethane CBrF3 (Halon 1301)
Hi
I've forgotten too many things in 20 years since university. I am puzzled by some constants included in a table of fluid properties: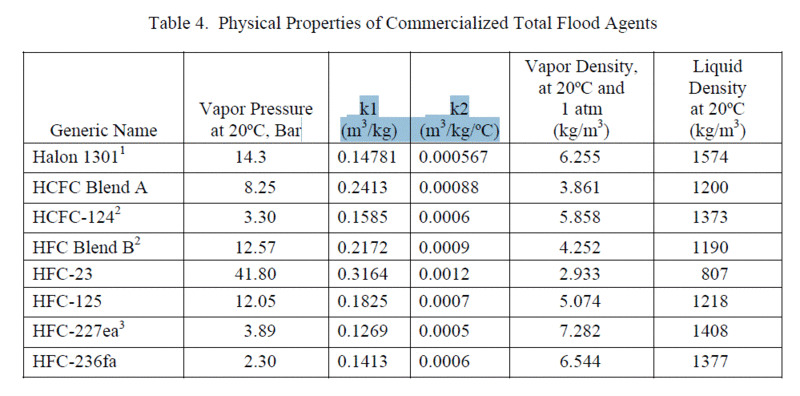 The table is a list of fire-suppression agents that can be used for fire extinguishing/control in aircraft, and can be found in hand-held extinguishers and the built-in automatic fire systems.
Of course many are also found in the fire extinguishers in your kitchen.
Can anyone tell me what "K1" and "K2" represent?
My first thought was Van der Waals equation, but the units of K2 don't work. Real gas VS ideal gas?
For those who want more info, the document can be found at:
http://www.fire.tc.faa.gov/pdf/11-31.pdf
STF