Transverse Shear on pole assembly
Transverse Shear on pole assembly
Hi Guys,
I need help from you in understand the following transverse shear calculation. Whats are A, B, C & D?
I am thinking B is wind pressure. and D is Ir. But, I know windpressure already should have considered Ir in it. (although anything times 1 is anything :) )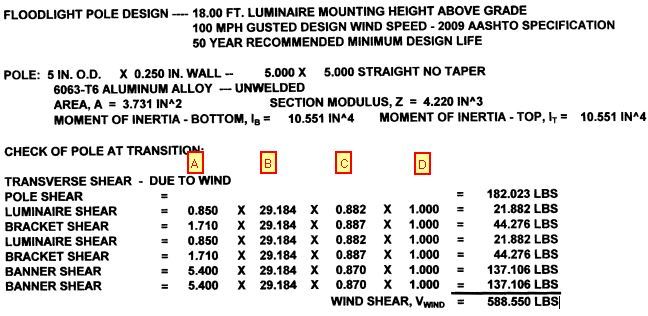 Please help me interpret this AASHTO pole calc.