How best to hang my porch swing?
How best to hang my porch swing?
Hello, Everybody.
This is my maiden voyage into your group. I'm an electrical engineer, long gone (66 years) from civil engineering subjects like stresses and strains in structural members of bridges, so I thought you could help.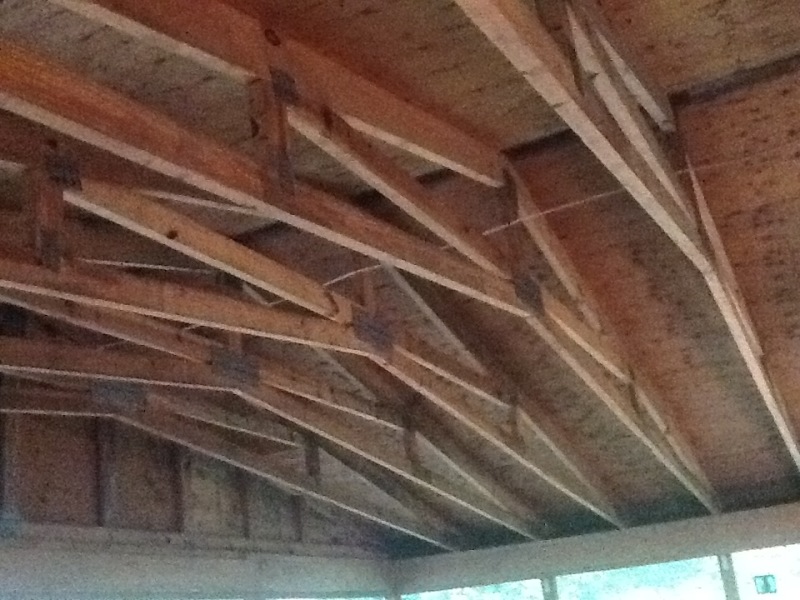 I want to hang my 2-chain 6 foot wooden porch swing. The loaded weight (say, 4 people@ 160 pounds?) could be 700 pounds. What is the best way I can hang the swing onto the Howe Scissors Trusses which form the roof of the porch? (see attached picture of the truss set). My concern is damage or collapse over time of the trusses or roof structure if it's done the wrong way. The two rafter chords are 2x6; the other members are 2x4. The roof pitch is about 15°. The porch measures 12 feet in the direction of the truss set, and 23 feet across a truss.
I want to hang the swing parallel to the 23 foot direction (parallel to the plane of a truss), but off center of the truss axis.
Thanks in advance for your help.
Tom Jacobs