Problem with production of carbon Bent shaft with Bladder Inflation Molding method
Problem with production of carbon Bent shaft with Bladder Inflation Molding method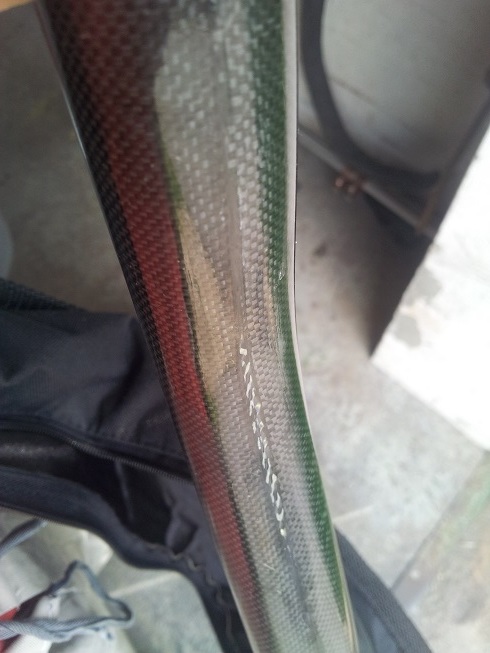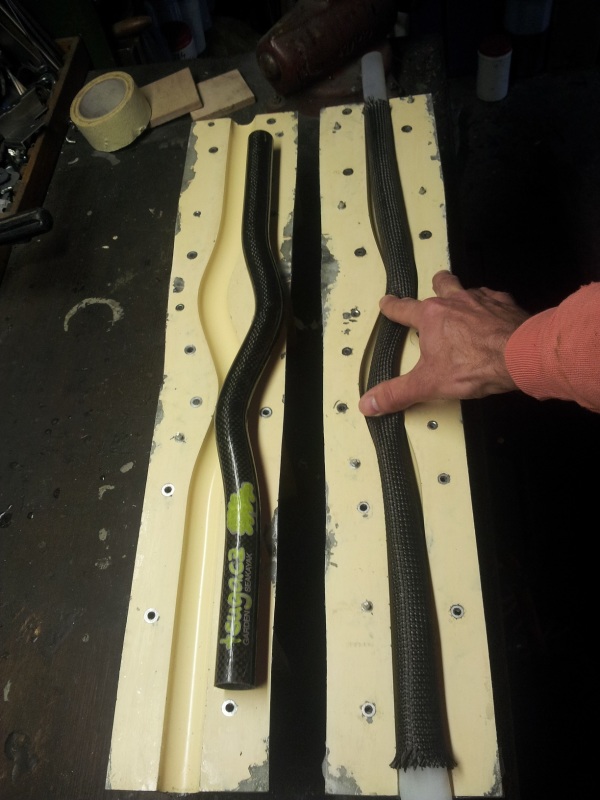 Hello Guys
i used got useful info here.
I produce paddle for my friends with carbon bent shaft. For bent shaft I have 2 parts composites mould and I use wet hand lay up lamination and straight silicone tube which I buy from Essentrea components.
My process is - 1. carbon 200 plain to each half of mould. 2. UD 300 carbon 3. silicon tube with carbon kevlar braid sleeve. Clouse the mould with silicone tube with carbon kevlar sleeve than I clamb one end and another end I have valve to put air inside with 2 bar presure.I think is enought.
I have problem that when the shaft is cured and ready to open the mould. I can see in curve (the place where the shaft is bent) kvelar carbon braid close on. It dosn't look profesional and I have problem with water leaking inside the shaft. I don't know If should used custom silicone tube which is already shaped - bent, because the straight silicone tube with air inside tend to go straigt in mould and press the kevlar carbon sleeve in curve of mould. What do think ? What I am doing wrong ??
https://res.cloudinary.com/engineering-com/image/upload/v1430980696/tips/Bent_shaft_h7dymz.bmp