2017 SP2 Bug - PDM Preview/Edrawings
2017 SP2 Bug - PDM Preview/Edrawings
I moved to 2017 SP2 at the beginning of the week, because it fixed a few PDM problems we were having... turns out I have a new problem now. I found a problem with our Edrawings and our PDM preview. All layers within a drawing show up in the Windows Explorer Preview and in Edrawings. I did manage to get all the layers to appear in SW once, but I have been unable to recreate. I have sent this to my VAR, but was curious if anyone else has seen this or to simply make everyone aware.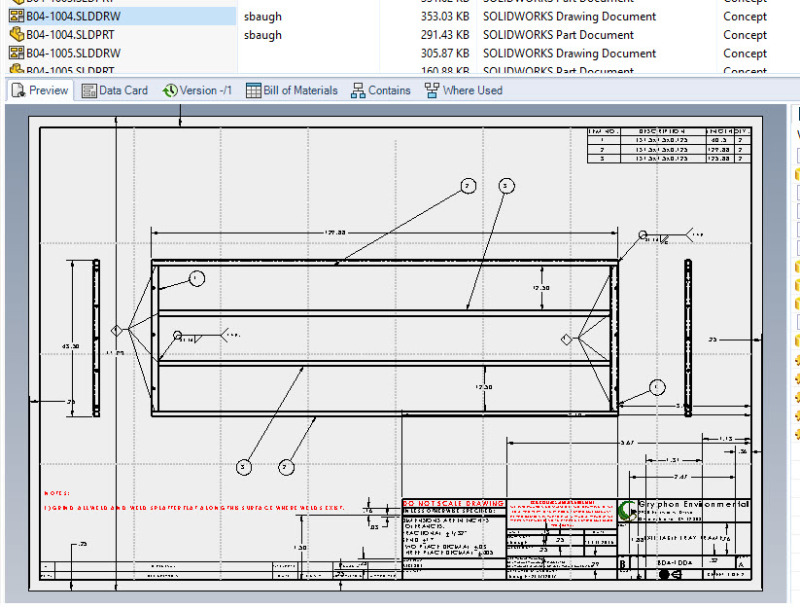 ,
Scott Baugh, CSWP

Gryphon Environmental
www.2gryphon.com
Quote:

"If it's not broke, Don't fix it!"
FAQ731-376: Eng-Tips.com Forum Policies