Some related assessment Q's
Some related assessment Q's
Hi all,
Recently I've been involved in assessment of bridges, but I found it takes some time to get familiar with the whole concept. Appreciate if anyone answer the below questions shortly/detailed:
1-when the weight of reinforcement is considered as dead load for assessment? Since when we account for DL and SDL,it is not included reinforcement.
2-for deck slab such as in case of box girder (top or soffit slab), how the deck slab is assessed? Such as figure shown below, whereby the primary reo for deck is transverse to traffic direction; do we assess it only for bending considering as singly reinforced section?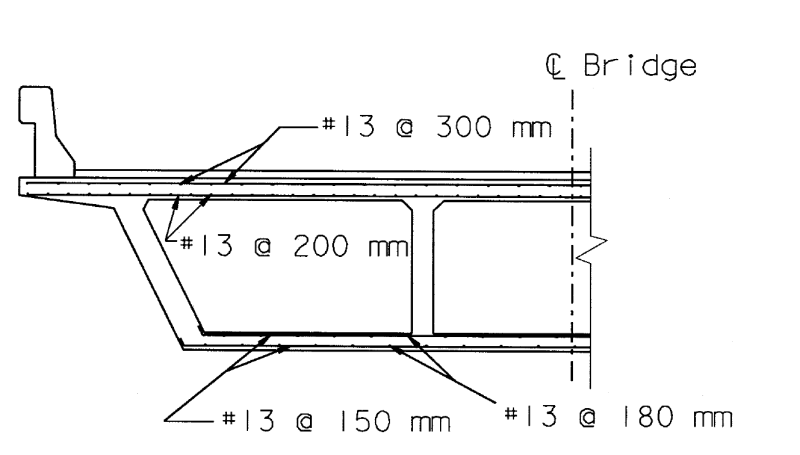 3-for carrying out virtual performance load test by software (to get the load-displacement curve), it is practical to consider
a)
fibre hinges at various locations determined from linear analysis and then incrementally increasing the load until failure or
b)
modelling reo and nonlienaruty in those critical regions and then incrementally adding up the static loads (i.e. wheel loads) till predefined displacement/complete failure occurs.
4- I read in an assessment report that a 2*3 pile cap was assessed in transverse direction using strut and tie method, while in longitudinal direction was treated as beam (and only was checked for shear at face of pier), why?
Cheers,
Shoot for the Moon, even if U miss, U still land among Stars!