Text size in SW2016
Text size in SW2016
Has anyone figures out how to adjust the text size of the buttons on the toolbar?
I prefer a smaller toolbar but with SW2016 my toolbars now extend past the screen and I'm not too crazy about that.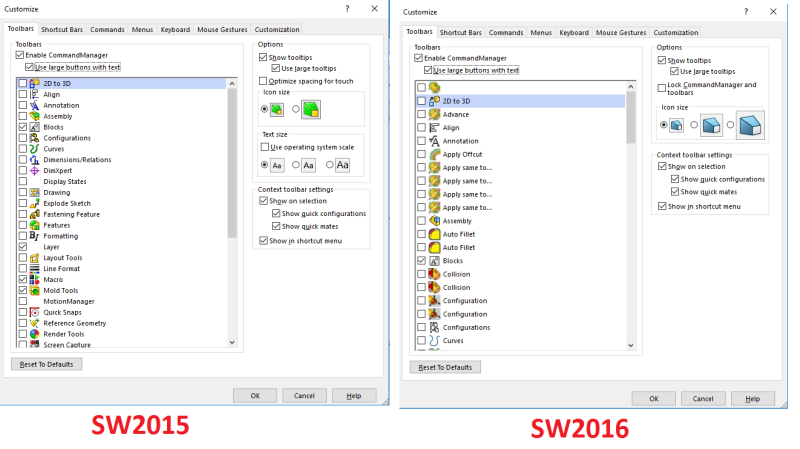 On a side note, I'm glad they finally fixed the icon colors with SP5 but its still not back to 2015...
ME Student that has seen it all, except the inside of a book...